Seattle Magazine Cover 1969: Abortion Rights Fight
The state legislature in 1969 was embroiled in debate over a woman's right to choose
By Rob Smith June 23, 2022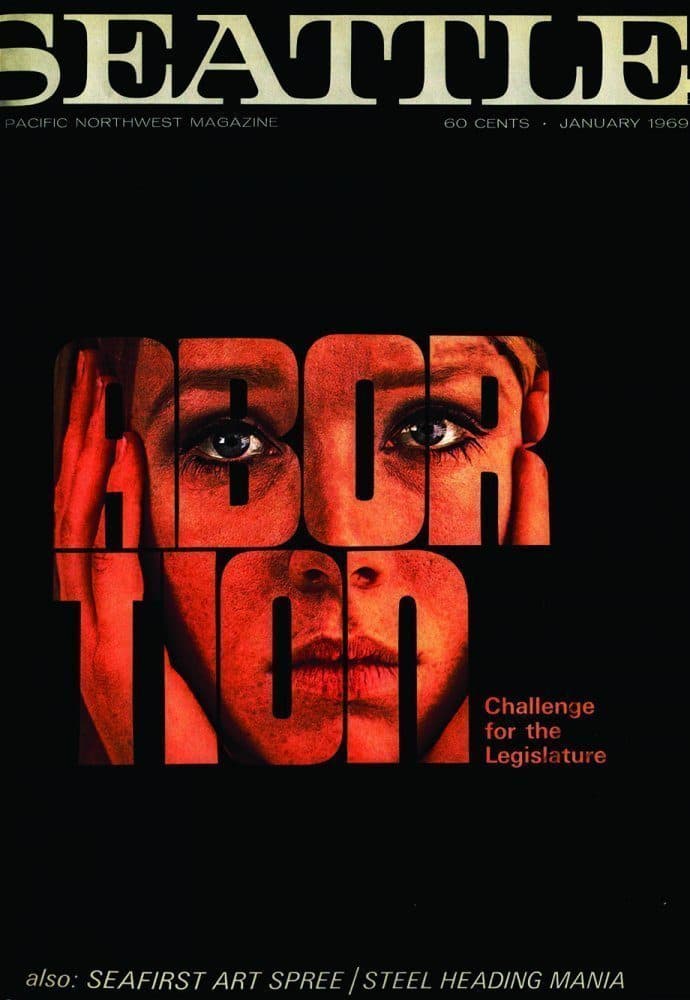 Courtesy of Jade D'Addario, Special Collections, The Seattle Public Library
Back in 1970, almost three years prior to Roe v. Wade, Washington voters became the first in the country to vote to legalize abortion. This "Seattle" magazine cover, from 1969, reflects the debate raging across the state at the time.
According to Cassandra Tate on Historylink.org, 15 other states had "liberalized" abortion laws by that time, but Washington was the first to do so via popular vote. Referendum 20, which passed with more than 56% of the vote, still required the consent of a married woman's husband or a girl's parents if she was under the age of 18.
The legislation was introduced by Joel Pritchard, then a state senator (and one of the inventors of pickleball, as outlined in this issue) who later served as a state representative for 12 years before becoming lieutenant governor in 1989.
The referendum allowing voters to decide only narrowly passed the state Senate, 25-23. The House, however, overwhelmingly approved the measure, which voters approved on Nov. 3, 1970.
Sign up and get Seattle's best events delivered to your inbox every week.