'Boys of '36' Premieres August 2 on PBS
A new PBS film honors UW's 1936 gold-medal rowers
By Seattle Mag July 26, 2016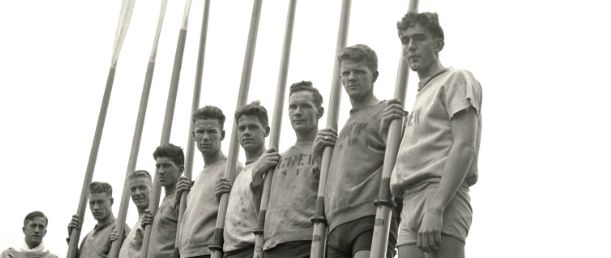 Just in time to help us warm up for some Team USA fist pumping during this summer's Olympic Games, PBS's American Experience series of historical documentaries presents an episode celebrating a group of athletes who hold a special place in local hearts.
The program, "The Boys of '36," tells the story of the scrappy crew of University of Washington rowers that took the gold medal in the men's eights competition at the 1936 Summer Olympics in Nazi-controlled Berlin. The documentary is based on the nonfiction best-seller The Boys in the Boat by Daniel James Brown, which describes the odds stacked against the team, composed of the sons of local fishermen, farmers and loggers from what was then considered a backwoods corner of the country, and how the rowers' performance helped quash Adolf Hitler's highly choreographed show of Teutonic superiority.
Fascinating viewing, right up to the photo finish. "The Boys of '36" premieres 8/2. Check pbs.org for local listings.
Seattle's best events delivered to your inbox