Delicious Seafood and Delightful Views in Charleston, Oregon
Seven hours from Seattle, the charm of seaside Oregon awaits
By Cassie Gruber January 11, 2016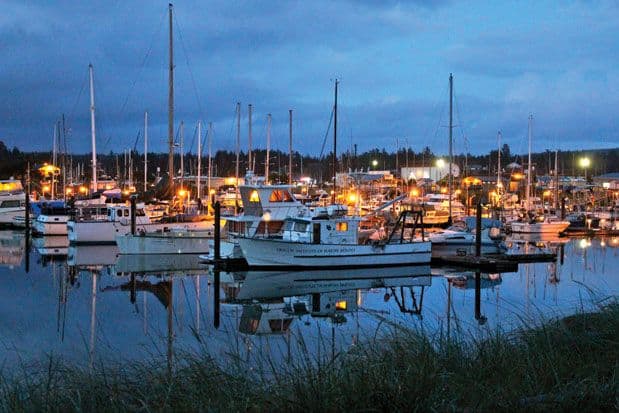 Where: Charleston, Oregon, a quaint fishing town nestled beside the mouth of Coos Bay.
A seven-hour drive from downtown Seattle, Charleston is far from big-city distractions, and boasts scenic views, small-town charm and outstanding seafood. Why: Did we mention seafood? Join locals to feast on freshly caught Dungeness crab at the Charleston Merchants Annual Crab Feed (2/13, 11 a.m.–3 p.m. Old Charleston School House, Seven Devils Road; 800.824.8486; oregonsadventurecoast.com), a tradition for almost 60 years. Side trip: About 4 miles from the crabbing festivities sits Shore Acres State Park, another historic gem set on land that once was part of the estate of a pioneer timber baron.
Shore Acres offers everything from a beautifully manicured formal garden (with some winter blooms) and Japanese garden to a more rugged coastal cliff path offering brilliant views and a secluded sandy cove perfect for a quiet stroll. Don't forget your windbreaker to combat those frigid gusts. 
Sign up and get Seattle's best events delivered to your inbox every week.