5 Things You Need to Eat and Drink in October 2018
From fast food burgers to fine dining benefit dinners, we've got some ideas on how you should plan your menu this month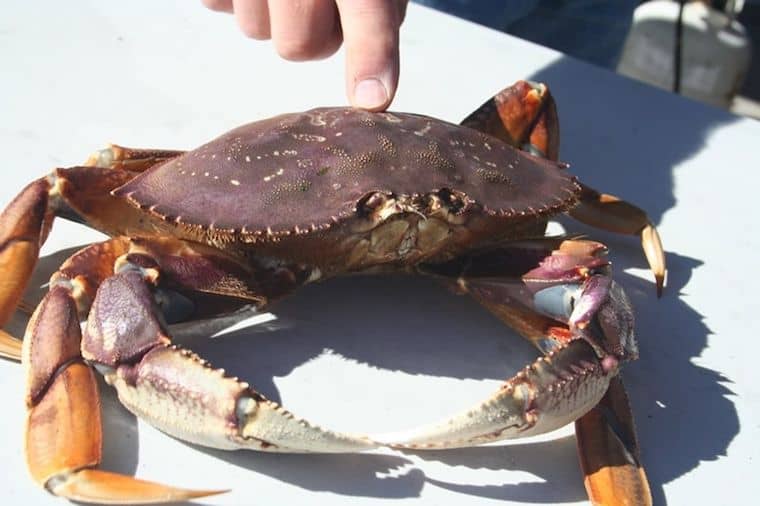 We're officially in fall—season of hearty stews, brown liquor, pho for days. Let it be known that October is also the only month in which it's acceptable to drink or eat anything pumpkin flavored. Here are a few delicious ideas to fatten you up for winter:
Dine with old friends.
On Oct. 6, chef pals Mutsuko Soma (Kamonegi) and Brendan McGill (Hitchcock) are getting together for a collaborative dinner hosted by a couple of hostessing wonders that go by ONO (One Night Only). The two chefs have known each other since culinary school 20 years ago, but haven't cooked together since their days a decade or so ago when both worked at Harvest Vine. Expect food that incorporates their love of Japanese cooking with some Spanish/Basque influence. And because this is an ONO project, there will also be music, courtesy of KEXP DJ Kid Hops. Tickets ($75) include dinner, drinks and gratuity.
Hit the coast—for crab.
I just got back from a weekend spent on the breathtakingly majestic Olympic Peninsula, and I'd really love to get back for the Dungeness Crab and Seafood Festival Oct. 5-7. The annual fest features stands from more than a dozen restaurants, a chowder cook-off, vendors, live music and most importantly so much crab—so much you can even take some home with you. The party happens in Port Angeles; find out the full schedule of events here.
Line up at the Shack.
Shake Shack, that is. Yes, that most popular national chain is finally opening a Seattle location in South Lake Union (of course), and the doors open Oct. 6 Oct. 11 at 11 a.m. The menu will be a mix of tried-and-true favorites like griddled burgers, hot dogs and crinkle-cut fries, plus a Seattle-exclusive burger called the Montlake Double Cut with Beecher's cheese and some collaborative "concretes"—their ultra thick version of milkshakes—with local companies like A La Mode and Sea Wolf Bakers. Go without anywhere to be after… there will be a line to wait in for sure.
Join the greats for a special benefit dinner.
Where can you find talented chefs Edouardo Jordan (JuneBaby, Salare), Mutsuko Soma (Kamonegi), Shota Nakajima (Adana), Jay Blackinton (Hogstone) and more all cooking in the same place? On Oct. 19, the James Beard Foundation's Taste America "A Night of Culinary Stars" brings together these local heavy hitters—plus insanely talented visiting chefs Stuart Brioza and Nicole Krasinski of San Francisco's State Bird Provisions—for a pricey benefit dinner at the Fairmont Olympic Hotel. Tickets start at $295.
Sample the city's next exclusive bread.
Baker Gabe Newton has a long history in making dough—the chemistry major once worked at popular Oakland wood-fired pizza joint Pizzaiolo—and just last week launched his new pop-up bread bakery Sea Hearth Baking Co. Friend Autumn Martin is hosting Newton at both Capitol Hill and Ballard locations of Hot Cakes, where you can find his $9 loaves of rustic, French farmhouse-style sourdough on Wednesdays starting at 4 p.m. His sourdough starter is from his stint at Standing Rock almost two years ago; he says he wants his bread to be so good it doesn't need butter or olive oil (though obviously, those things only make bread better). Follow him at @seahearth on Instagram for further details, including (hopefully) when he finds a permanent location for his bakery.