Seattle Is for Beer Lovers
This month's Editor's Note from Rachel Hart
By Rachel Hart June 21, 2018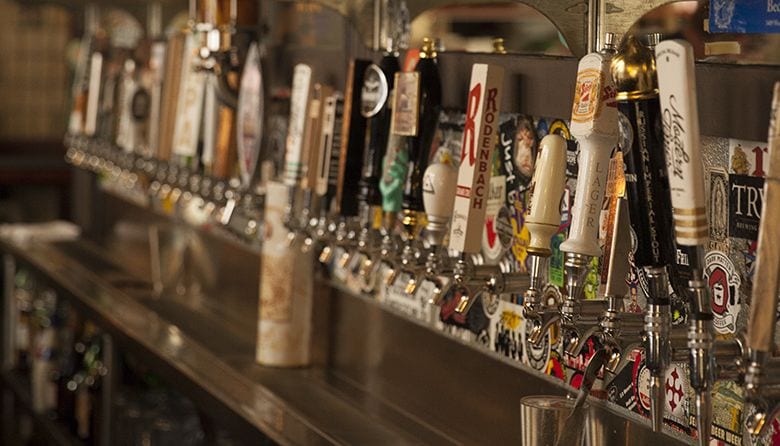 This article appears in print in the July 2018 issue. Click here to subscribe.
I most definitely picked the wrong time in Seattle history to cut back on carbs. It's hard enough to take only a bite or two (instead of my customary one piece—OK, two) of that shatteringly gorgeous crusty artisanal bread set in front of me at restaurants. But those sneaky little buggers are also abundant in liquid form in the hundreds of fantastic beers brewed in our region.
I am sure you, dear reader, are doing way more cardio than I am. While I continue to pretend that bread does not exist, beer has become my preferred carb "cheat" of the moment. And it is everywhere. If Seattle were a restaurant, the beer list would look something akin to a Thomas Guide map (if anyone besides me remembers that trusty pre-Google, map-era road trip companion). Once concentrated in one or two locations, new beers and their breweries have popped up all over town, neighborhood by neighborhood (hello, Ballard brewery blocks!), making the Seattle area the beer lover's equivalent of Woodinville or Walla Walla for wine tasting. In Kendall Jones' report for our second annual Seattle Beer Awards, we recognize the best of the best of 11 different styles of beer brewed in the Puget Sound region, including some trendy new varieties (hazy IPA, anyone?), and help you discover some of the best places to enjoy them. Come along for the tour as Kendall takes us into some of the most exciting new breweries and brewpubs in the city.
We've long known great beer is made in Seattle, but what's a little less obvious is the subject of another feature this month: Tacoma's burgeoning, very happening arts scene. This isn't the first time we've covered Tacoma or highlighted its incredible artists. (I adore my brass antler earrings made by Lisa Kinoshita—which were given as a gift to me years ago.) But there seems to be a sea change with this latest influx of new groups joining the stalwart arts organizations in the area.
As senior editor Gwendolyn Elliott dove into the City of Destiny's thriving arts scene, we couldn't help but ask the question that circulates around our office every few years or so: Has Tacoma finally arrived? For real this time? One of the things I love about Tacoma is that, save for the museums and the new convention center, it's a little like our brewery scene: a bit gritty, scrappy, industrial and come-as-you-are. It's a place that feels comfortable in its skin, in no hurry to "arrive." Even the University of Washington—Tacoma (with which I'm quite familiar; my husband is a science education professor there) was constructed from the shells of old brick warehouse buildings on Commerce Street. It's a rustic reminder of the city's past as it readies students for the future.
As we head into our glorious summer season and celebrate the return of the warm weather we live for all year long, we also celebrate the wonderfully quirky discoveries of living here. This month, you'll also uncover how one of our best-kept secret attractions, the Georgetown Steam Plant, is being immortalized in a new graphic novel. And in related news, you'll meet a local artist who chronicles her daily walks via a comic panel in a manner that only someone who lives here can fully appreciate. (Can we get some T-shirts and greeting cards soon?) You won't regret adding @seattlewalkreport to your Instagram feed, and we hope it inspires you to get out and explore Seattle (and give Tacoma a shot, too) this summer. Let us know what you encounter along the way.
Seattle's best events delivered to your inbox