The Elysian Bar: A Downtown Oasis
The Elysian Bar brings an unstuffy elegance to Second Avenue
By Seattle Mag November 3, 2014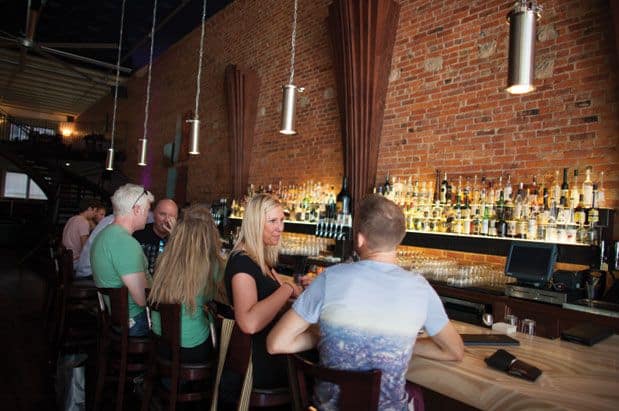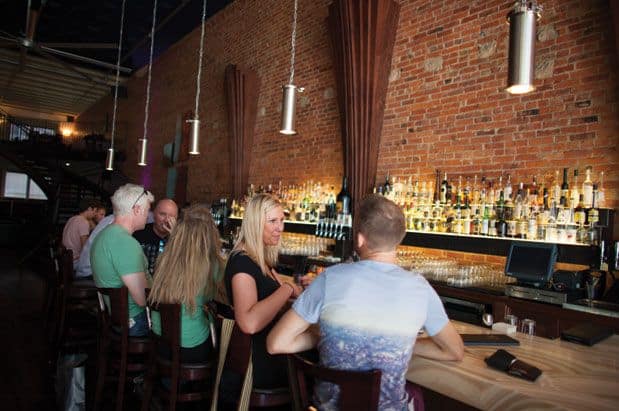 Just a few rough-edged blocks from Pike Place Market, the Elysian Bar (1516 Second Ave.; 206.467.4458) moves away from the company's standard brewpubs, breaking new ground by combining its extensive beer expertise with well-crafted cocktails and classic men's club glamour.
Walking past the friendly bouncer into the 8,000-square-foot space (once home to the Noc Noc nightclub), it's impossible to miss the beautiful sand-colored onyx bar. The rest of the space is also lovely—with a striking lazy C staircase to the upper floor, lots of dark wood floors, black leather booths and dim lighting—but I suggest locking down a barstool. The bartenders are friendly and happy to provide tastes and wisdom as desired. And the drinks—for cocktail and beer lovers—are excellent. 
You'd expect the beer list at an Elysian stop to range into interesting areas, and this one doesn't disappoint, with 18 rotating beers on draft and two in casks. Recent hits (and there's no guarantee that they'll still be on the menu) included the ultra-citrusy Superfuzz blood orange pale ($5) and the Dayglow IPA ($5).  
The cocktails are also a delight. Put together and revamped by bar manager Kacy Fitch (former Zig Zag Café owner), legendary bartender Murray Stenson (previously at Zig Zag, Il Bistro and other spots, but also responsible for training many local bar stars and educating thousands of cocktail lovers) and the other bartenders, the "Featured Cocktails" list has recognized and lesser known historical sippers as well as newer mixes. The It Girl ($10), for example, combines Bell Ringer gin, lemon juice, luscious Italian liqueur Strega and Renaissance prosecco into a bubbly hit. The Eight Bells ($10) is another drink not to be missed, a spiced herbal gem made from gin, Dolin blanc vermouth, the Old Ballard Liquor Co.'s caraway-centric Riktig aquavit, French liqueur Bénédictine and orange bitters. 
While the drinks are, to me, the highlight, the food menu from John Knowles (formerly of Elysian Fields) and Andrew Gribas (previously at Volterra) is also well crafted with delectably refined dishes such as the earthy wild mushroom flan—with asparagus purée, grilled asparagus, a roasted tomato vinaigrette and a dilled parsley root salad ($14)—alongside tasty takes on bar food, such as the house-cut fries ($5), perfect solo or delicious dandified with a truffle beef poutine ($12). The whole experience at the Elysian Bar is much like I picture an English political club in the 1800s. A busy street outside, but affable elegance, good service and fine fare once you walk through the door.
Sign up and get Seattle's best events delivered to your inbox every week.