Fall Arts Preview 2012: 55 Must-See Shows
So much great local dance, film, music, theater and visual arts. So little time.
By Brangien Davis, Bond Huberman & Dana Standish, with Marianne Hale September 11, 2012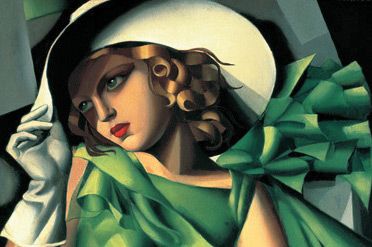 Three cheers for fall, when Seattleites switch gears—from soaking up every inch of summer possible to gorging on our city's amazing wealth of arts offerings. This year promises to be no different, with so many excellent chances to experience dance, film, music, theater and visual arts that, frankly, we're already worried about having to make some hard choices. The smorgasbord includes everything from Seattle Art Museum's crash course in women's studies to two world premieres by hometown choreographer Mark Morris, to a concert by young music innovator Jherek Bischoff and a Seattle indie favorite: moody puppets. Also not to be missed: the big reveal of our 2012 Spotlight Awards, given to local artists doing incredible work in their field. Hip, hip, hooray!
Click through the following links to other Fall Arts stories, or for more information on specific events.
VISUAL ART
A few notable upcoming exhibits, including SAM's focus on women's studies.
DANCE
Don't miss a chance to see brand-new works from these choreographers.
THEATER
Gob Squad's Kitchen (You've Never Had It So Good)
Puppets For Grown-Uppets
MUSIC
So You Wanna Hear Live Music in Seattle? Then reference Brangien Davis' helpful flow chart to help you find just the right music for your frame of mind. Download the full chart here.
COMEDY
LITERATURE
GREAT ESCAPES
Treat yourself to a joint appearance by local writers Maria Semple and Jonathan Evison, both reading from rollicking new novels. In Where'd You Go, Bernadette, Semple hoists Seattle on its own artisanal petard, poking fun at our city's eccentricities with a high-energy, often laugh-out-loud novel in which Bernadette's daughter, Bee, attempts to figure out what led to her mother's breakdown and disappearance. In Evison's The Revised Fundamentals of Caregiving, a former stay-at-home dad who has lost everything he loves embarks on a funny, touching, redemptive road trip with a ragtag crew of troubled souls. 9/19. 7 p.m. Free. University Bookstore, 4326 University Way NE; 206.634.0810; bookstore.washington.edu
NO DOUBT
Entering its sixth season, the Hugo House literary series prompts esteemed writers to compose and present brand new work along a theme. Don't miss the November event, where the theme is "Ya Gotta Believe!" and featured writers will share stories of faith and doubt. Hear fresh writing from Bainbridge-based scribe Claire Dederer, whose smart, hilarious memoir, Poser: My Life in Twenty-Three Yoga Poses, traces her journey through Seattle's harrowing gauntlet of being a perfect mother, professional, and yogi; and Capitol Hill fiction writer Ryan Boudinot, whose recent novel, Blueprints of the Afterlife, is a darkly funny dystopian vision of Seattle, post-apocalypse. 11/16. 7:30 p.m. Prices vary. Richard Hugo House, 1634 11th Ave.; 206.322.7030; hugohouse.org
COMIC RELIEF
Our local humor writing comes in illustrated form as well. Matthew Inman of the hugely popular Web comic series The Oatmeal reads from his new comic collection How to Tell if Your Cat is Plotting to Kill You (11/1. 7 p.m. Free. University Bookstore, 4326 University Way, N.E.; 206.634.3400; bookstore.washington.edu). Later in November, comic artist Ellen Forney reads from her astonishingly good new graphic memoir, Marbles: Mania, Depression, Michaelangelo and Me, about her struggles with bipolar disorder and the larger question: what if a little "crazy" is required to be a great artist? 11/10. 7 p.m. Free. Downtown Public Library, 1000 Fourth Ave.; 206.386.4636; spl.org. Also: 11/29. 7 p.m. Free. Elliott Bay Book Company, 1521 10th Ave.; 206.624.6600; elliottbaybook.com
September starts with formidable British writer Martin Amis (9/17 at University Bookstore), whose darkly comic postmodern stories led The New York Times to call him the master of "the new unpleasantness." His brand-new novel, Lionel Asbo: State of England, is said to be his most broadly humorous yet.
Based in Seattle but living/breathing Montana, Ivan Doig reads from his latest novel, The Bartender's Tale (9/20 at University Bookstore) about a boy raised in the back of a barroom.
Perhaps best known for The Road to Wellville, the inimitable and prolific T.C. Boyle hits Seattle Arts & Lectures (9/24 at Meany Hall) to talk about his new novel, San Miguel. 
The genius responsible for The Amazing Adventures of Kavalier & Clay, Michael Chabon is back with a brand-new novel, Telegraph Avenue, about old friendships encountering new strains, which he'll read from as part of The Stranger's Verse Chapter Verse series (9/28 at Fred Wildlife Refuge).
And while you're making literary plans, better get tix now for December's must-see appearance: Indie goddess Miranda July appears at Seattle Arts & Lectures (12/5, at Benaroya) to talk about her various artistic explorations of the human condition.
FILM
Fall Film Festivals
Sign up and get Seattle's best events delivered to your inbox every week.