Most Influential, Food & Drink: David Nichols
Restaurateur David Nichols once had a drinking problem. He now helps others who still do.
By Chris S. Nishiwaki March 15, 2023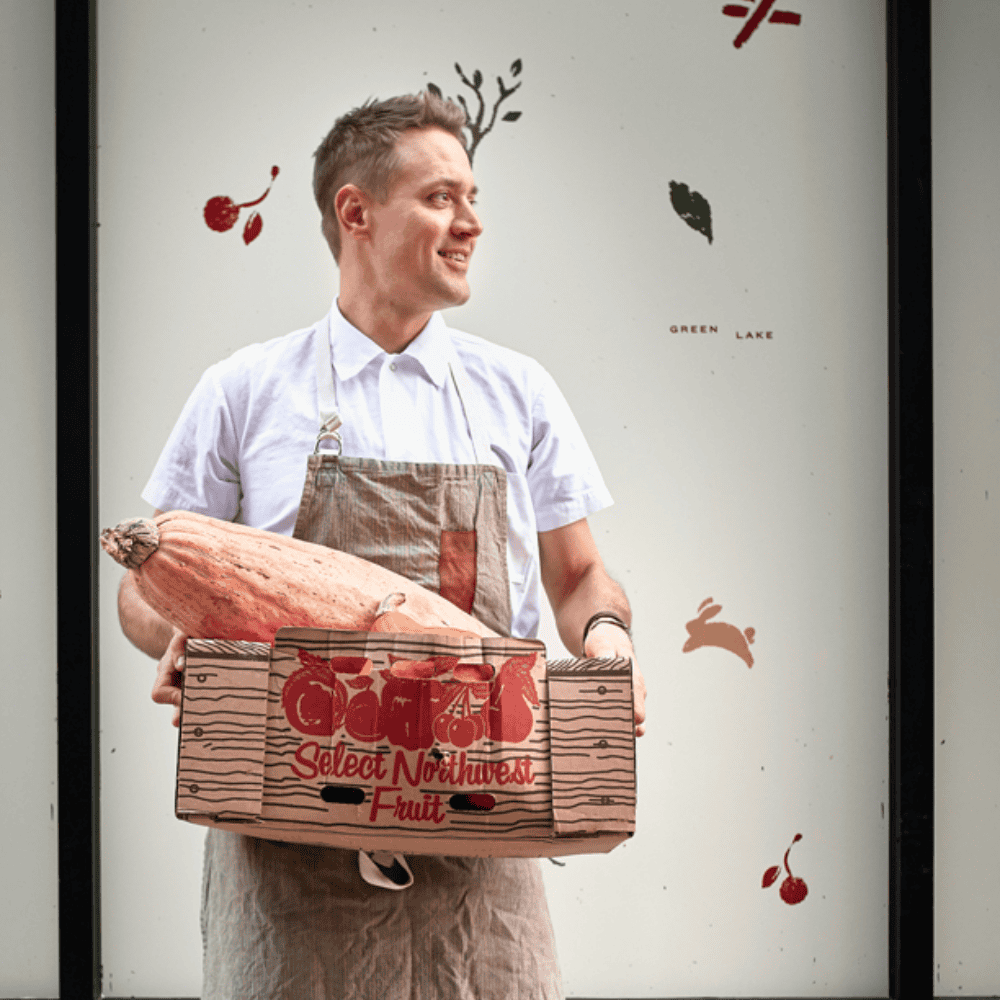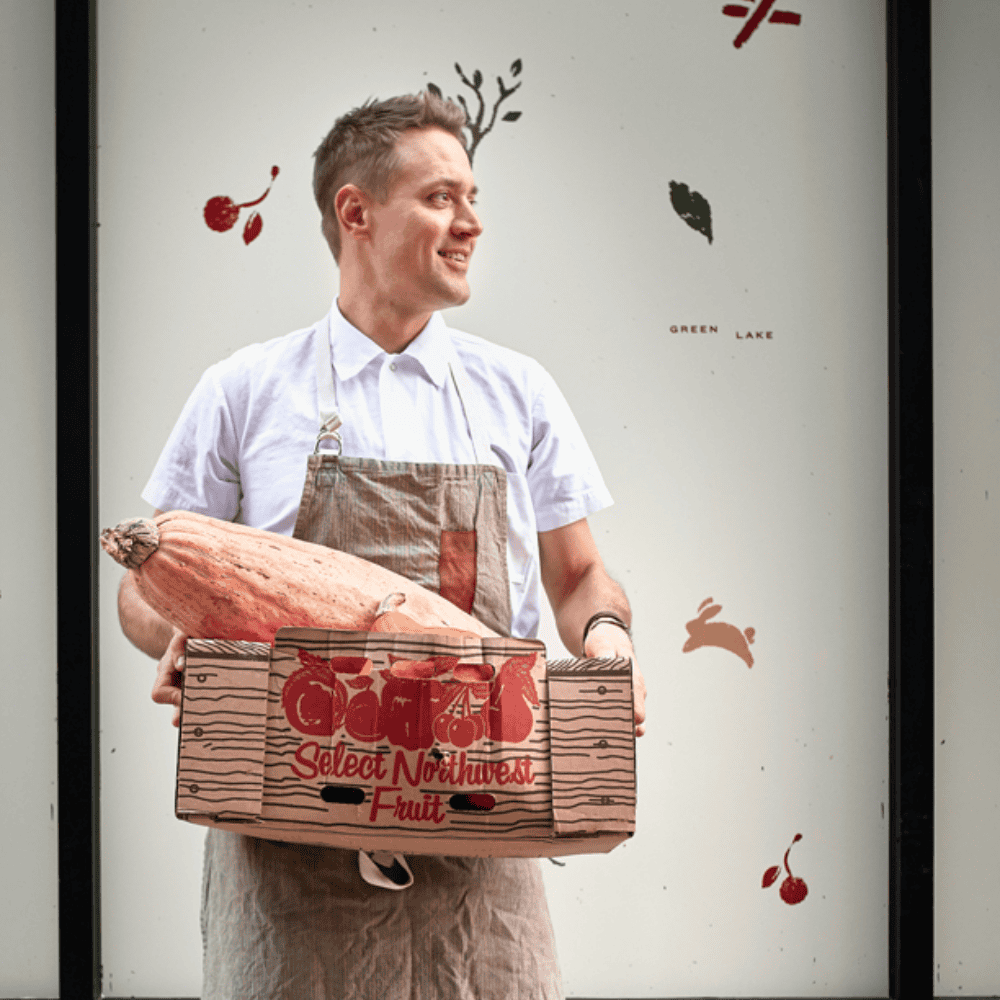 Photo by Brent Henry Martin
David Nichols is one of Seattle's 25 most influential people reshaping our region. #mostinfluential  
Chef and restaurateur David Nichols would like to share about the time he hit rock bottom. But he can't remember it. He was blackout drunk, driving home after another arduous day and night of work and talking on the phone with his fiancée and business partner Kate Willman. 
He arrived home safe that night, he surmises. The next morning, he continued the conversation with Willman and vowed to stop drinking, once and for all. That was nearly four years ago. He will be celebrating four years sober on Feb. 6. 
"I was blackout drunk. I was driving. I can't do this," Nichols recalls of the foggy morning after. "I just can't live my life being drunk and hungover anymore. 
I woke up and I said I am not doing this anymore. I am sick and tired of being sick and tired."
Since then, he has opened the casual fine dining destination restaurant Eight Row in Seattle's Green Lake neighborhood with Willman in September 2019.
In November of the same year, they launched the local chapter of Ben's Friends, a national network of support groups for hospitality professionals fighting substance abuse and addiction. 
The restaurant industry regularly encourages alcohol consumption. Guests are prompted to enjoy alcohol, which tends to be more profitable than the main course. Professionals are surrounded by plenty of inventory and are often rewarded with "shift drinks" or "shifties," drinks on the house at the end of service, and other alcohol products. 
The local chapter of Ben's Friends meets weekly with crowds in the dozens from all corners of the hospitality industry and beyond. He says relating to other hospitality professionals in the dichotomy of sobriety in the alcohol-friendly hospitality industry is key. 
"It's important to be with other restaurant professionals who are struggling with drugs and alcohol and stress," says Nichols, adding that sobriety is most at risk when things are going well. "When you are flying high, you think everything is great. That's when my relapses happened."
Nichols was nominated for a regional James Beard Award this year and his Green Lake restaurant continues to serve his signature six-course tasting menu for a value price of $95, a full a la carte menu, an extensive bargain-priced wine list and classic cocktails. 
Nichols invites guests to imbibe — even if he no longer does.
#mostinfluential