Seattle's Most Influential People 2018: Diversity Leaders
Steven Matly, Ijeoma Oluo and Robin DiAngelo are our city's leading thinkers on the subject of race
By Naomi Ishisaka October 18, 2018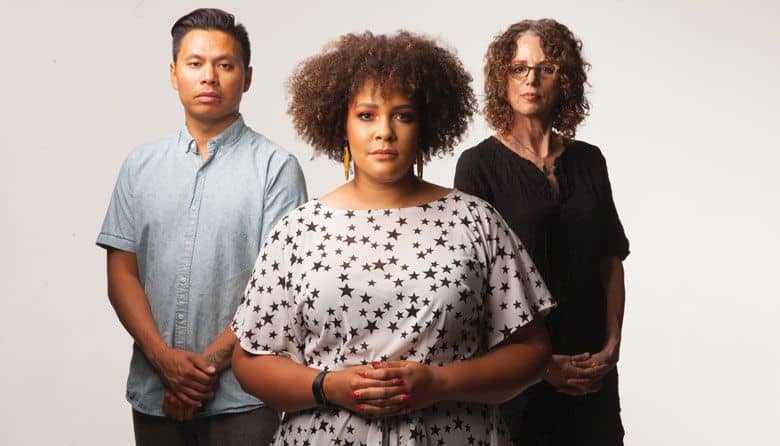 This article appears in print in the November 2018 issue, as part of the Most Influential People of the Year feature. Click here to subscribe.
Seattle might be country's fifth-whitest big city, but it is home to some of the nation's leading thinkers on the subject of race.
If you have ever heard the term "white fragility," that's likely because of Robin DiAngelo, a white anti-racism trainer and consultant who literally wrote the book on White Fragility in 2018. She defines the concept as "a state in which even a minimum amount of racial stress becomes intolerable, triggering a range of defensive moves" by white people. She believes that by engaging white people in thinking of themselves as active participants in the system of white supremacy, then they might be better able to work toward racial justice.
Since Ijeoma Oluo last appeared on this list in 2015, she has been named to The Root 100 list of most influential African-Americans in 2017, increased her Twitter following to nearly 150,000 and in January published The New York Times best-selling book So You Want to Talk About Race, a handbook for anyone interested in improving their understanding of racial systems of oppression. Salon called the book "generous and empathetic, yet usefully blunt…it's for anyone who wants to be smarter and more empathetic about matters of race and engage in more productive anti-racist action."
Steven Matly knows about being underestimated. After dropping out of high school, he became an entrepreneur who twice turned $5,000 into businesses generating six-figure revenues. In 2014, Matly launched his own diversity and inclusion firm, SM Diversity, a boutique staffing and consulting company that helps organizations hire diverse talent and better understand how, "if we don't consciously include, we will unconsciously exclude" through Hack Diversity and Inclusion events and workshops.
Sign up and get Seattle's best events delivered to your inbox every week.