Seattle's Most Influential People 2018: UW Football Head Coach, Chris Petersen
The best coaching Chris Petersen does for his University of Washington Huskies occurs off the field
By John Levesque October 16, 2018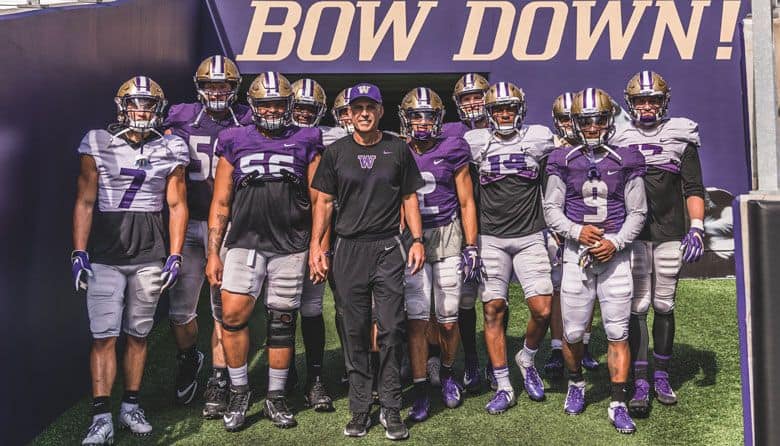 This article appears in print in the November 2018 issue, as part of the Most Influential People of the Year feature. Click here to subscribe.
Chris Petersen knows football. But the best coaching he does for his University of Washington Huskies may occur off the field. Long before #MeToo was a thing, Petersen was inviting real-world speakers to give his players hard advice on what constitutes sexual assault and what its repercussions are. Each season, other speakers deal with myriad topics, ideally turning Petersen's student-athletes into responsible adults. "At the end of the day," Petersen explains, "we just need to be good people and do the right thing."
Sign up and get Seattle's best events delivered to your inbox every week.