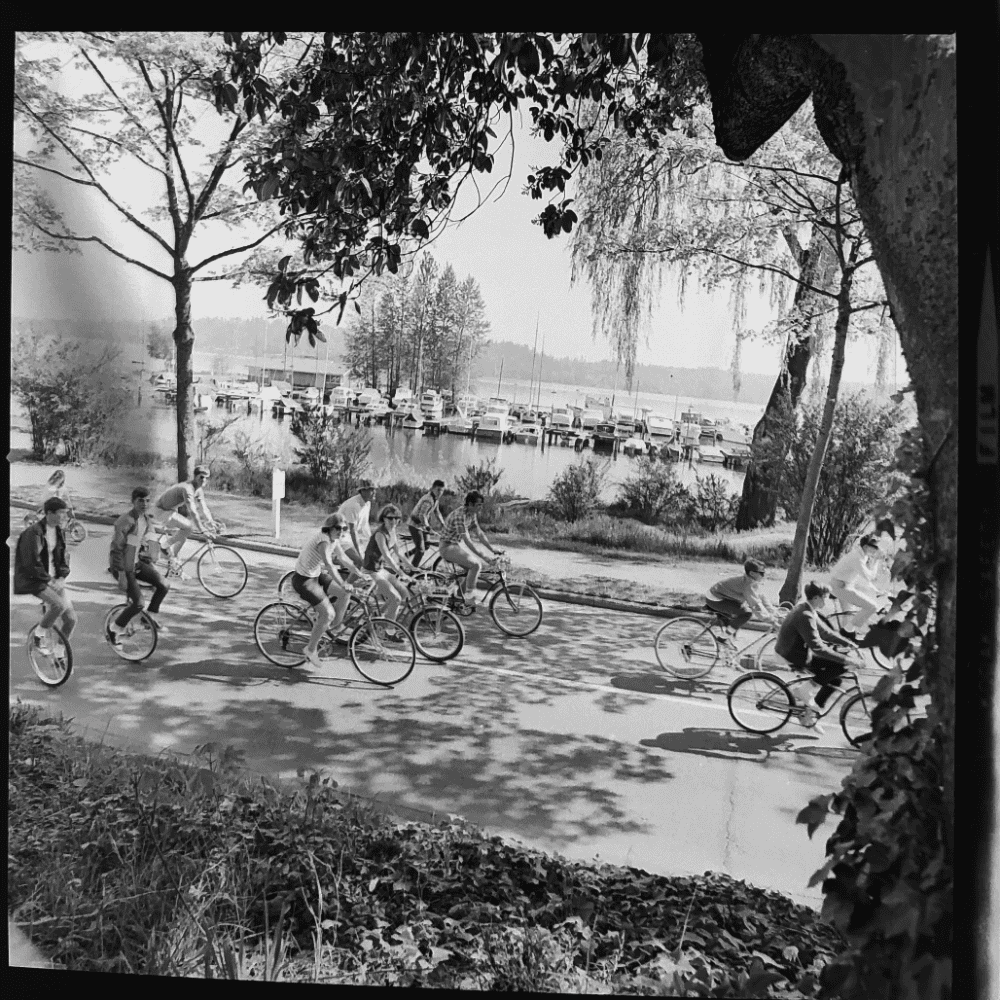 Biking Uphill in the Rain explores Seattle's robust bicycling culture
Despite Seattle's infamous hills and seemingly constant drizzle, the city is known across the United States for its strong bicycling culture. Bicycling magazine, in fact, has named Seattle the best bike city in the country. A new book by Tom Fucoloro, the founder of the popular Seattle Bike Blog, takes a deep dive into the…
Robin Layton is nothing short of a Seattle treasure
Much like capturing the perfect moment on film, photographer Robin Layton's life is a series of moments that are almost hard to believe. Some would call them coincidences, and others, instances of fate. Remember that iconic photo of a grinning Ken Griffey sliding across home plate ("The Smile at the Bottom of the Pile") to…
What a (Pickleball) Racket
Seattle pickleball fans, rejoice. New courts open.
I love pickleball. My mother-in-law plays five times a week. A work colleague has a court in his backyard. My neighbor even gave up tennis for the sport, which was founded in Washington state decades ago. Now, Seattle is serving up more options for the sport's growing legion of fans. Two permanent, bright purple pickleball…
The Pac-12 has no one to blame but itself
The Pacific Coast Conference had a hell of a run for something conceived on a Thursday night in a Portland hotel. It has been more than 100 years since five schools came together on Dec. 2, 1915, at the Imperial Hotel, forming the conference that has won more NCAA team championships than any other collegiate…
Sign up and get Seattle's best events delivered to your inbox every week.