5 Things You Need to Eat and Drink in May 2019
From CBD ginger beer to Filipino breakfast plates, here are all the best bites of the month
By Chelsea Lin May 2, 2019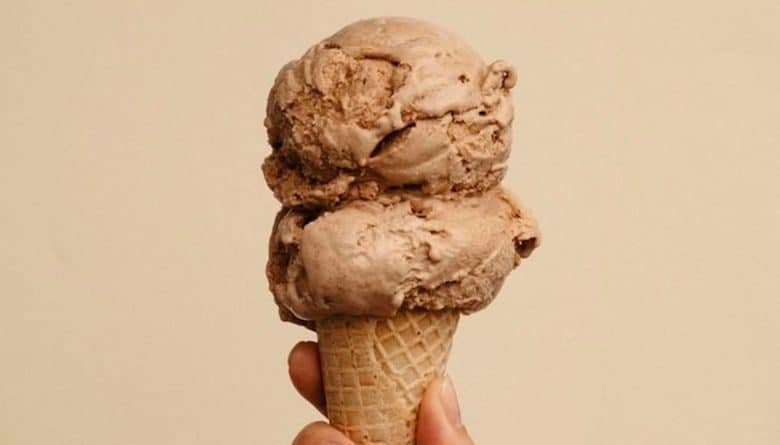 A friend of mine has started calling this month May-hem, which is adorably dorky and pretty accurate for the level of chaos happening in seemingly everyone's schedules right now. Reward yourself by penciling in a few of these delicious new eats and drinks and food events: 
Say goodbye to a downtown icon.
Ludi's, the downtown corner diner where you could get both lumpia and a Monte Cristo, is losing its lease. It's a not-entirely-surprising tale these days—and that space will likely be a parking garage just months after they close—but it's sad to see another charming, quirky Seattle business pushed out of the downtown core. The good news is that the lease isn't up until August, so there's still time to go stuff yourself with homemade Filipino food and Americana classics.
Get chill with RGB and CBD.
Rachel's Ginger Beer can do no wrong in my book, and the latest collab proves it: They've teamed up with CBD producer Dazey to produce a white tea ginger beer infused with CBD—which is, to my knowledge anyway, only the second CBD beverage in this kind of café setting in Seattle, after Café Hitchcock was forced to stop selling their CBD lattes last year. For now, the Dazey/RGB mashup is only available at the Capitol Hill location, but here's hoping for a full roll-out in time for summer.
Grab a sweet treat.
I'm still savoring my final pint of Sweet Lo's cookies-and-cream ice cream—far and away the best version I've had, and I'll likely never get again because Sweet Lo (Lauren Wilson) has left Seattle for the greener, more affordable pastures in Eugene, Oregon. Thankfully, Molly Moon is helping soften the blow—the four just-launched seasonal flavors are all cookie based, from vegan oat snickerdoodle to cookie butter (omg).
Buy a big hat and sip a mint julep.
This Saturday, May 4, is the Kentucky Derby. And while I'm not much for horse racing, I do love a good cocktail, and Heartwood Provisions will be celebrating the event from 2 to 4 p.m. with mint juleps (and other thematic cocktails) and complimentary snacks. Brunch will be available from 9:30 a.m. to 2 p.m., at which time the menu will go right into happy hour.
Tune into the James Beard Awards.
When the semifinalists list for the restaurant industry's Oscars were announced back in February, Seattle had big representation. Unfortunately, when that list was whittled down in March, there were only a few local contenders: Canlis for Outstanding Service, Canlis chef Brady Williams and Trove/Revel/Joule duo Rachel Yang and Seif Chirchi for Best Chef Northwest. (Oh, and Willmott's Ghost for a design award, but that's less exciting, even though that place is gorgeous.) Cheer on our Seattle finalists on Monday, May 6, when the awards are announced in Chicago—and tune in to our @seattlemag Instagram account for a full report.