Ba Bar Opens Today on Capitol Hill
By Seattle Mag July 7, 2011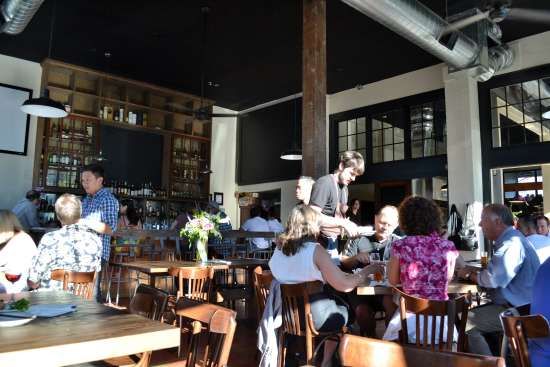 Eric Banh doesn't want anyone making a big deal out of Ba Bar. "I don't want the hype," he said last night at a soft opening preview. "This is street food done simple."
Coming from the guy who takes Vietnamese and Asian cuisine to just about the most sophisticated level you'll find in Seattle and the Eastside at Capitol Hill's Monsoon and Bellevue's Monsoon East, it's tempting to scoff at such a humble ideal. But he really means it. Ba Bar, which opens today for breakfast and will keep on kicking, full bar in full effect, until 2 a.m., as it will every day, truly is the stuff of Saigon's streets. And the airy, light-filled space across from Seattle University, in all of its understated loveliness, is going to be a great place to enjoy it.
Expect bites like boiled cabbage wraps with Carleton Farms pork, Chinese five spice and tomato sauce ($7), a daily rotisserie meat served with cold rice noodles (market price) and a very French selection of chicken terrine and pork pâtés (oh, colonialism, my brain says no, but my mouth says yes!). Where Banh's declaration of simplicity begins to break down is in the details—the carefully balanced flavors, textures, and quality of ingredients. Broth noodles from a Saigon food cart aren't being made with Wagyu beef, Painted Hills brisket or Muscovy duck leg confit ($8-$9), but you can bet Banh's are.
And just as at Monsoon, breakfast here could be quite a mind-bending experience: Vietnamese house-made stuffed fry bread with scrambled eggs, green onions and bacon ($7); daikon cakes with scrambled eggs, fresh herbs and bacon ($8), and a phenomenal congee, with Berkshire pork belly, house-made deep fried devils (a sort of stick-shaped traditional Chinese donut) and poached egg ($8.50) that made this longtime congee hater consider a new future, one with room for peasant rice porridge in it.
Ba Bar, 550 12th Ave., 206.328.2030, babarseattle.com
Sign up and get Seattle's best events delivered to your inbox every week.