Daring Downtown Eatery Shows Why Seattle's Hotel Restaurant Scene is Strong
Hotel Monaco's Outlier goes global with its new menu.
By Chelsea Lin August 17, 2017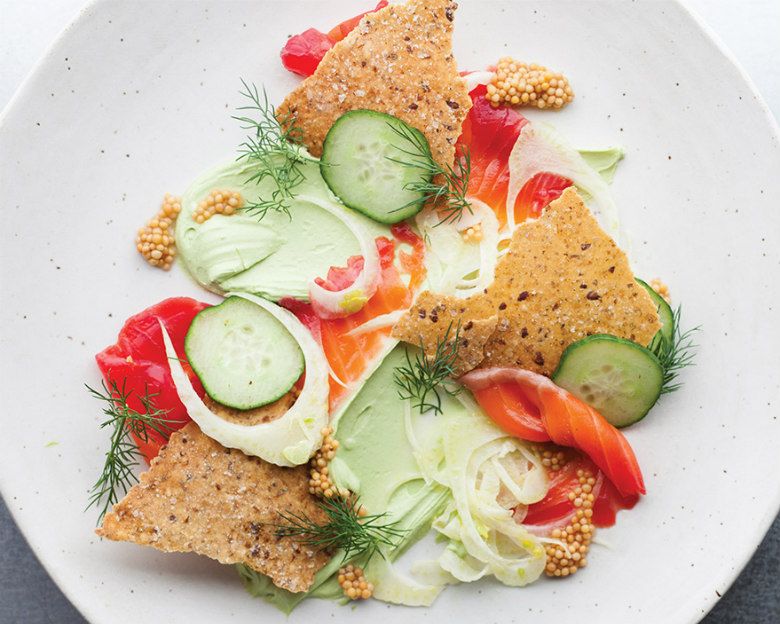 If you're the sort to write off hotel restaurants as just for tourists—don't. Outlier, formerly Sazerac, next to Hotel Monaco, is just one more example of the city's better-than-average hotel dining options. Executive chef Shawn Applin's global menu is daring but successful—this kind of menu isn't always—from pierogi to rockfish bo ssam, a kind of Korean lettuce wrap.
Yet his best dish is truly of the Pacific Northwest: buttery salmon cured for two days in a mixture of shaved raw beets, sugar, salt, mustard seed, caraway and dill. Then, it's thinly sliced and artfully plated with dill cream cheese, shaved fennel and cucumber, pickled mustard seeds and rye crackers ($16). It's a playful, delicious nod to the city's Nordic heritage.
Downtown, 1101 Fourth Ave.; 206.624.7755