Faconnable Opens At Bellevue Square! Giveaway!
By Seattle Mag March 15, 2013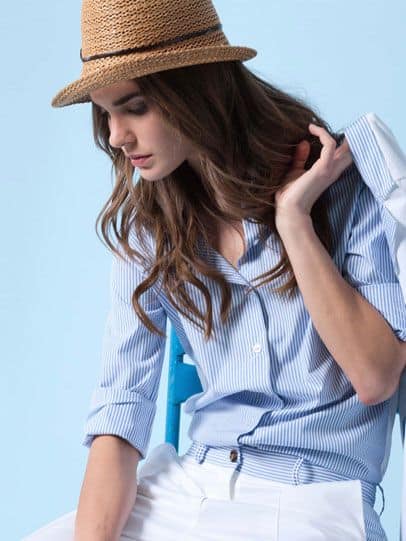 The beauty of a classic, traditional line like Faconnable,a French line started in 1950s, is that they offer something for practically everyone. Even the hippest it girl or punkest punk girl can appreciate a crisp white blouse, a cotton v-neck sweater and a black leather pencil skirt. What they do with those classics is up to them, and the beauty of personal style, but at some point, as fashionable women, we realize that well-made modern closet staples are the keystone that holds our wardrobe in place. 
In that spirit, be aware that Faconnable has opened their first local boutique at Bellevue Square, where you'll find great linen button downs, a fantastic textured leather clutch, chic scarves, and other essential options for discerning dresser.
They're having a big (exclusive, invite-only) party on Wednesday, March 20 from 6 to 8 p.m., hosted by Faconnable Global CEO, Moustapha El-Olh, who will be joined by Lisa Goodman and Gaylene Vaden of the Bellevue Youth Theatre Foundation, towards which 15 percent of sales (through March 24) will benefit.
To entice you further, Seattle mag is giving away a $100 gift card to Faconnable, an amount that on it's own will get you this, this or this and goes along way towards this adorable top. Just name your favorite Fashion Designer in the comments below and we'll pick a winner out of a hat on Tuesday, March 19 at 3 p.m. Seattle time. The winner will be announced via our Facebook page.