Five Things You Need to Eat in September
A grilled cheese smash burger? Katsu spam masubi? Creative mash-ups born from the delicious idea of two-in-one
By Tiffany Ran September 19, 2023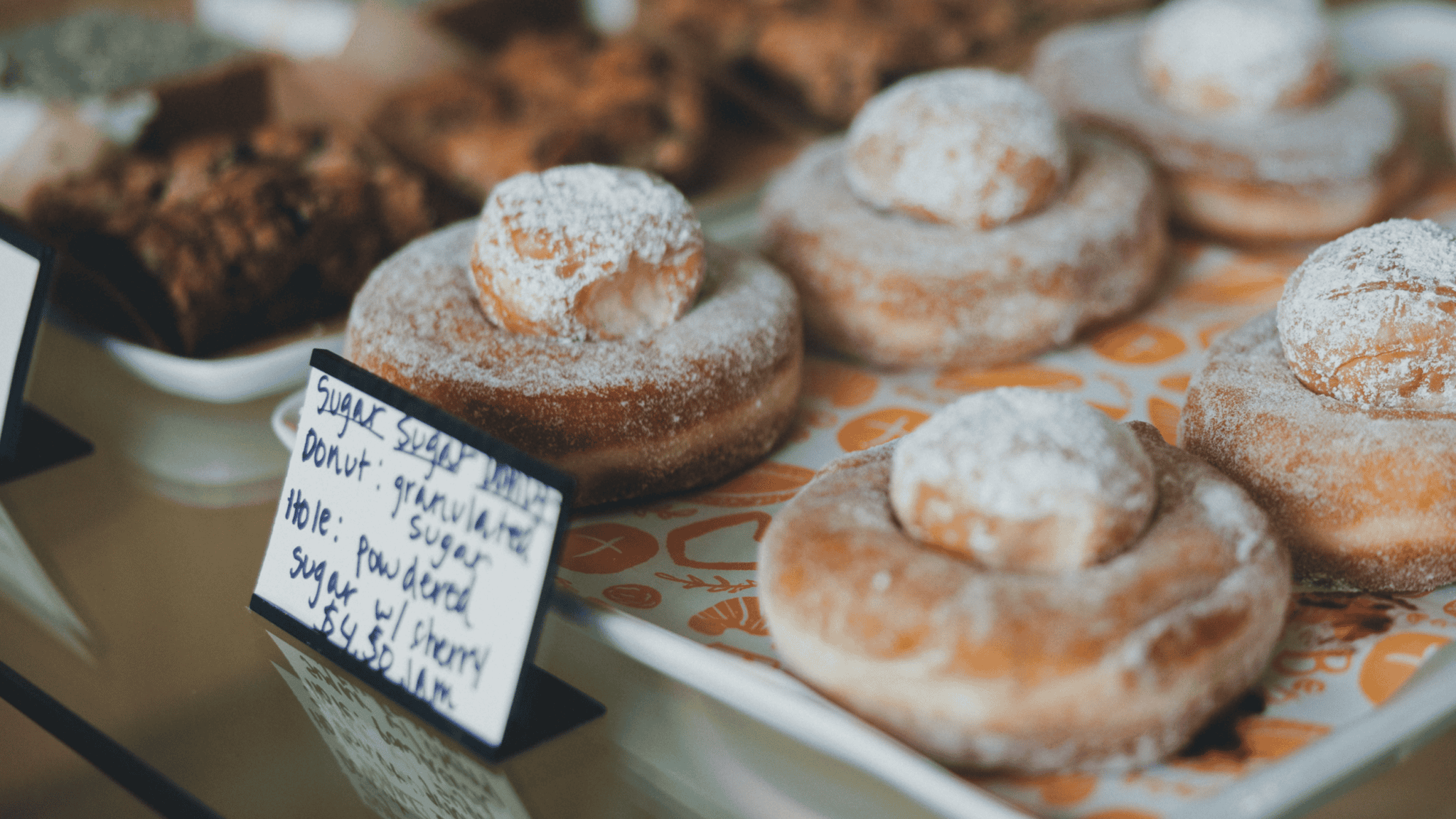 A lot of good things come from saying, "Why not do both?"
When both options are coveted, marrying the two hardly feels like a compromise at all. The food scene is working hard to make our tough choices easier, particularly as we head into autumnal months when cravings turn to comfort foods, but stomach space remains unchanged. Prepare for a life where you can have it all.
The Whole Donut at Ben's Bread
Whose idea was it to separate the donut hole from its mother anyway? For the team at Ben's Bread, serving the donut hole together with the donut meant that they could offer a glazed donut with a sugared one, the best of both worlds. In September, the cinnamon-spiced cappuccino donut with espresso glazed ring will be among the new seasonal Whole Donut flavors. It will come with a cinnamon-sugared donut hole filled with vanilla cream. And never the two shall part.
Phinney Ridge
All Things Corn at Maíz Molino
Maíz opened its small storefront in Pike Place Market with a menu celebrating masa and its many possibilities. At its larger Belltown restaurant Maíz Molino, the menu grows from tacos, tamales, huaraches (the food not the shoes), to include mussels and chorizo, duck mole, lamb barbacoa, plus a very comforting grits-meet-risotto dish that is a marriage of elote and risotto served with charred corn in the center, herbs, and cotija cheese. Maíz's elote risotto comes with the option to add shrimp, taking it from snack status to meal status in an instant.
Belltown
Let's Go Eat Saj
In 2019, chef Taylor Cheney transformed a small walk-up window on Capitol Hill's Olive Way with her menu offerings celebrating Middle Eastern cuisine. At Yalla, which translates roughly to "let's go" in Arabic, Cheney and her team make saj, a thin unleavened flatbread used for wraps. Among its most popular wrap is the Kefta Arayes. Kefta is usually ground seasoned meat, layered between pita, and grilled, according to Cheney. Yalla's Kefta is primarily halal beef, onions, garlic, spices, and chilis wrapped in the housemade saj, combining the best components of a panino and a wrap. You can enjoy it with toum (garlic sauce) or tahini, but Cheney prefers it with Yalla's fermented hot sauce.
Capitol Hill
Two Greats Smashed Together
Smash That Burger Co's food truck has brought Oklahoma-style smash burgers to Seattle and with it, another novel sandwich called the Chester, hailing from Long Island. Imagine a smash burger patty in a grilled cheese sandwich. That is the Chester; with Smash That's signature hard seared lacy patty sandwiched with melted cheese between two slices of Texas toast. The food truck has found a home outside Rooftop Brewing Company (Nickerson Street) serving its smash burgers every Tuesday, Friday, Saturday, and Sunday.
Lower Queen Anne
The More-Than-Just-Spam Musubi
At a commercial kitchen in the University District, small food businesses like Shaka Snacks offer online orders that can be picked up or delivered. With a few clicks, you can have a dinner of chilled veggie banchans (small side dishes) and Hawaiian-style burgers delivered to your home. The real stars of Shaka Snacks, however, are its musubi, where its creative spins like the Spam, Egg, Avocado or Teriyaki Chicken show how musubi can be a vehicle for so much more than Spam. For September, new musubi mash-ups like the Loco Moco and Curry Tonkatsu Musubis are like getting the real deal, but in a convenient hand-held package.
University District
Tiffany Ran is a writer and the chef behind food pop-up, Babalio Taiwanese. Much of her food exploration includes jumping between catering, restaurants, and the pop-up world. She's a regular contributor to Seattlemag.com in addition to features found in Vice Munchies, Lucky Peach, Goldthread, JoySauce, Northwest Asian Weekly, and more. She is the proud dog mom of a chow chow named Ponky Bear.