Go Treasure Hunting at the Increasingly Popular Sodo Flea Market
Dozens of vendors are setting up shop on the second and last Saturday of every month
By Alanna Wight August 10, 2018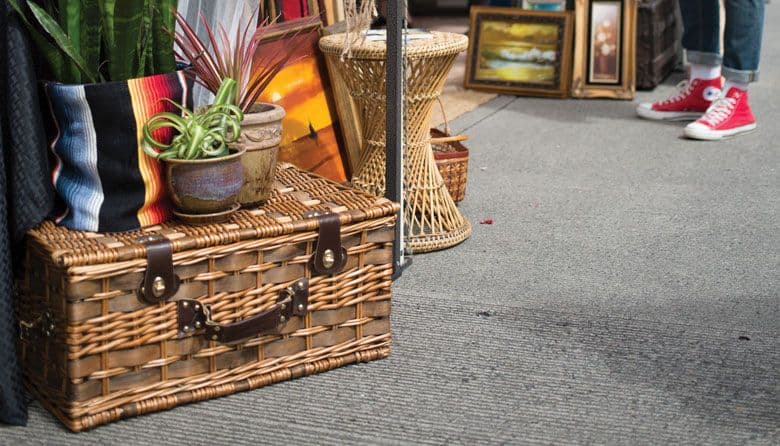 This article appears in print in the August 2018 issue. Click here to subscribe.
More than 50 vendors, artisans and craftspeople—including D+K Renewal pictured above—from Seattle to Centralia set up shop on the second and last Saturday of the month at the increasingly popular Sodo Flea Market (2322 Utah Ave. S; 206.496.7005).
From its well-curated selection of vendors, browse for everything from vintage clothing, antiques and ceramics to furniture and home decor, such as macramé accents and potted plants. Bargains abound, as do one-of-a-kind, handmade creations well worth a little splurge.
Editor's Note: This article has been updated since print publication.