The dos and don'ts of this classic Chinese meal
By Sarah Murphy February 15, 2017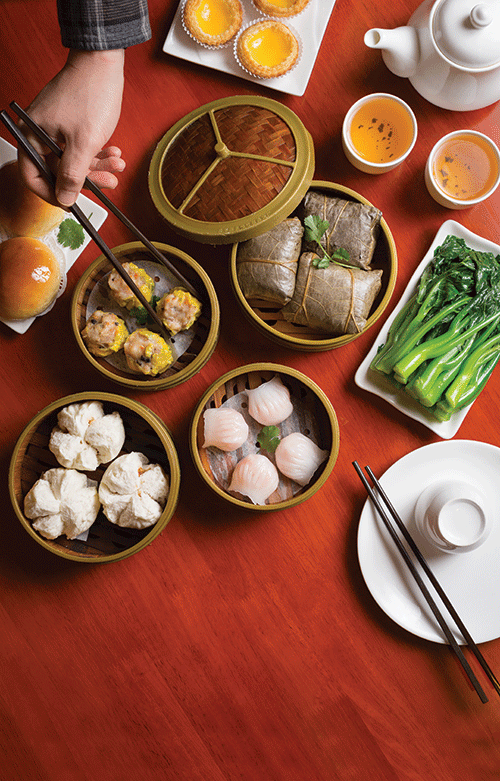 There's no shortage of places in Seattle to enjoy dim sum, the classic Chinese meal of shared food on small plates. If you're a newbie to this tradition, which involves servers who push carts of dishes around the dining room for diners to choose from, Hsiao-Ching Chou, author of Chinese Soul Food (Sasquatch Books, 2018) and former Seattle Post-Intelligencer food editor, offers tips to help you do dim sum right. 
Dim sum do's:
• Figure out who is the expert at your table, and have that person sit by the aisle so he or she can make choices when the cart comes by. 
• Choose a variety of small dishes, from dumplings to vegetables.
• Serve your neighbors before yourself.
• Ask to order a dish if it's not offered on the pushcarts.
• Leave the lid of the tea pot open to signal you need a refill.
• Lightly tap the table twice with your index finger to signal "Thank you" when served.
• Place your chopsticks parallel to each other and next to your plate when not eating, and horizontally across your plate to signal you are done eating.

Dim sum don'ts:
• Don't take more than one serving from a plate; make sure everyone gets a piece.
• Don't put your chopsticks down with the ends crossed, stab food with them or leave them in your bowl standing up; all symbolize death.  
• Don't serve yourself with your own chopsticks (it's just gross!), use the serving chopsticks or spoons. 
One last do: Sign up for Chou's February 25 hands-on dim sum class offered by Tom Douglas' Hot Stove Society (hotstovesociety.com) and find her recipes at mychinesesoulfood.com.
Sign up and get Seattle's best events delivered to your inbox every week.