How We Chose the Best of the Best Restaurants in Seattle
This month's Editor's Note from Rachel Hart
By Rachel Hart August 30, 2018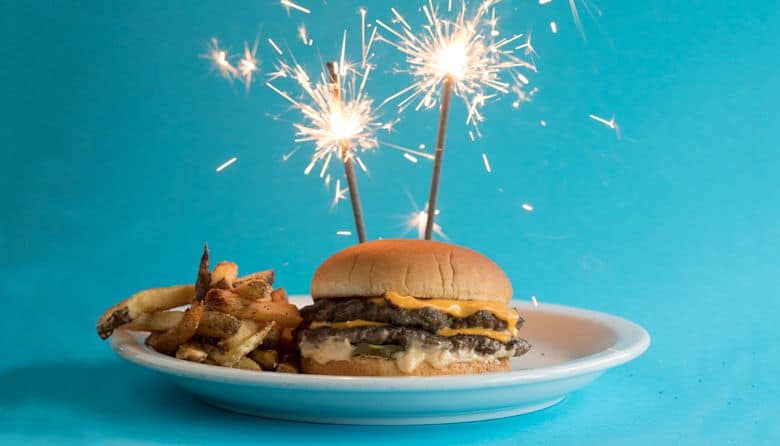 This article appears in print as the cover story of the September 2018 issue. Read more from the Best of the Best Restaurants feature story here. Click here to subscribe.
For a publication like ours, known for helping readers like you to navigate and understand your city by ferreting out the neighborhoods, shops, restaurants, artists, experts, influencers and other topics that deserve your attention, a Best of the Best food issue was not only inevitable, but also somewhat cathartic. Over the years, we've had some heated debates over which croissant is the most shatteringly perfect, which ice cream has the best made-from-scratch recipe and other matters of the foodie heart, as we're sure you and your food-loving friends have. Whatever the debate is about, each person is more passionate and certain than the next about which one rules them all.  
For this year's annual Best Restaurants issue, we decided to do the ultimate Best of Food issue, put our favorites to the test and declare a winner once and for all. Food and lifestyle editor Chelsea Lin rounded up all the best (and trending) things to eat—a challenge made more difficult because we're comparing a wide variety of styles in a category (e.g., a fast food burger and one that's more curated, gourmet and expensive). But Lin and food writer Naomi Tomky rose to the epic occasion (see our doughnut bonanza alone).
The fun really began when we involved you, our readers, via a March Madness–style bracket on our social media channels (Facebook, Twitter and Instagram) in May. We put three popular food categories to the test—boy, are you all passionate about your doughnuts, pizza and burgers—and received quadruple the feedback we've ever gotten from our restaurant readers' poll.
In fact, there's always something fun and lively happening on our @seattlemag Instagram account. (Our digital team's abilities to master the tools—and those animated emojis—of this medium astounds me.) Every Wednesday, Lin answers readers' dining questions via our Instagram story. For a crash course on what we're obsessed with on any given day, follow our WeFood stories and maybe especially linger on the Reader Food Q's story archives.
But back to our "best" efforts: Whether you agree with our final verdict—or our readers' (see how it all shook out)—you can't really lose at any of the places written about in this issue. Each one deserves a seat at the "Best of" table, so tuck this issue into your laptop bag, or keep it in your car, or bookmark the story in your browser to serve as your personal bucket list for Seattle dining right now.
From bucket lists to shopping lists, our new style and society writer, Andrew Hoge, showcases his first fashion pictorial for Seattle magazine. Seattle and fashion haven't always been synonymous, but Hoge challenges that notion with his story on the evolutionary upgrade of the Seattle casual wardrobe. The story was photographed in early July, at locales near, at and overlooking the Seattle waterfront, which is metamorphosing as rapidly as our city. As I write this, those who own property on or near the waterfront will soon be asked to pass a tax to finance the new waterfront expansion. We'll be following this game-changing development in Seattle magazine and our sister publication, Seattle Business, in the coming months. As excited as I am to see the end result, I will miss that drive on the Viaduct once it's been taken down, with its breathtaking views of Elliott Bay and the mountains on one side and the ever-growing downtown skyline on the other. It's the perfect slice of a winning view.