Molly Moon's Ice Cream Vending Machines Are Popping Up All Over Seattle
"Minimoons" have already been on the Washington State Ferries and at Seattle Children's, and they'll be in PCC locations starting this week
By Alanna Wight August 16, 2018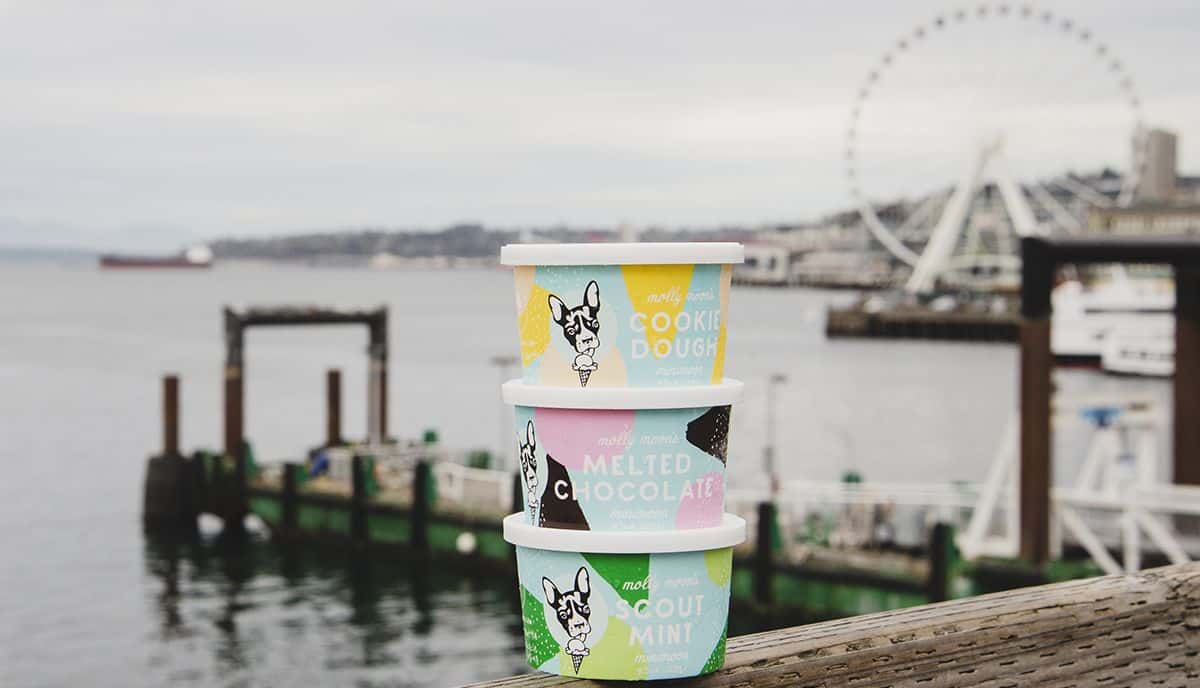 Seattle favorite Molly Moon's Homemade Ice Cream launched in 2008, and ten years later, they're adding brand new ice cream vending machines so you can enjoy your favorite flavors all over town. 
"It's like our shop in a box," said Molly Moon Neitzel, founder and CEO.
These "minimoons" have been popping up all over Seattle from Washington State Ferries to Children's Hospital. On Aug. 16, in addition to the vending machines, minimoons are launching at PCC stores in Greenlake, Fremont, and Redmond locations and will be found in all 11 PCC locations in Seattle by the end of September.
Photo via mollymoon.com
These vending machines will be stocked with the top four flavors of Molly Moon's ice cream — Cookie Dough, Salted Caramel, Scout Mint, and Melted Chocolate — and later will include Union Coffee and Vegan Coconut Chunk.
The vending machines can also be found at community gathering places including KEXP and University Village. The containers are 100 percent recyclable and Neitzel said she has hopes of moving completely compostable in the future.
Each vending machine will also benefit the community by giving back 1 percent of its sales to a nonprofit related to its new home. If you're located by University Village, the U-Village location will be donating to University District Food Bank with plans of bringing minimoons to University of Washington Campus. Keep an eye out in your community!
Don't miss out: Aug. 17, the Fremont PCC will be having a sampling event from 11 a.m. to 2 p.m.