Must List: Upstream Music Fest + Summit, Bite of Greece, 'The Hunchback of Notre Dame'
Your weekly guide to Seattle's hottest events.
By Daria Kroupoderova May 31, 2018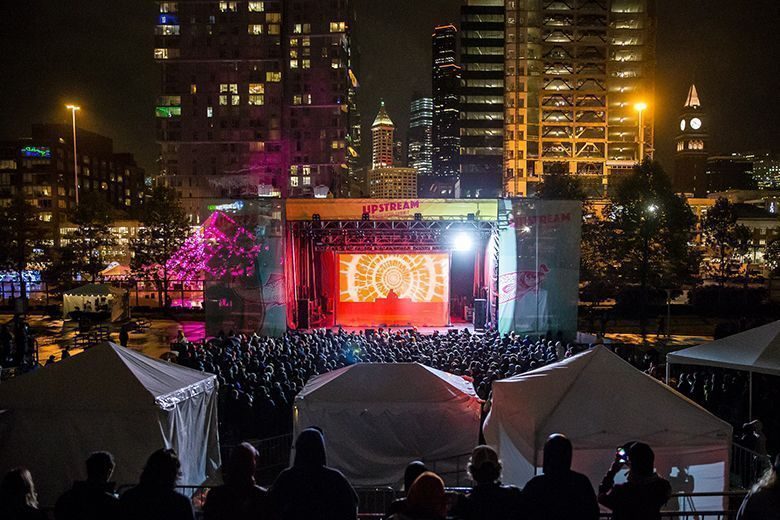 MUST LOVE LOCAL MUSIC
Upstream Music Fest + Summit
(6/1–6/3) Paul Allen's music and tech festival is back to Pioneer Square for a second year. Though regional music still remains the focus, national acts like The Flaming Lips, Miguel and Valerie June will be headlining. With more than 200 artists performing, how will you choose who to see? Check out our handy guide for the best acts on each day.  Times and prices vary. Pioneer Square, Occidental Square, Occidental Avenue S and S Main Street. upstreammusicfest.com
MUST SHOP
Oddmall Emporium of the Weird
(6/2–6/3) The weirdest craft show in the Pacific Northwest is this weekend. Vendors that make eclectic jewelry like raccoon teeth earrings or paintings out of coffee will be there pushing their bizzare wares to the public. Plus, there will be food trucks and a separate flea market for you to enjoy as well. Free. Times vary. 14405 179th Ave. SE, Monroe; oddmall.co

MUST BEEP
Honk! Fest West 
(6/1–6/3) Now in its 11th year, this nonprofit, grassroots music festival celebrates the global art of street music and busking. Watch local and international bands—from klezmer outfits to marching brass bands—take to streets across the city for a pop-up concert experience that's all about sharing the love of mobile music. Free. Times and locations vary. honkfestwest.org
MUST EAT
Bite of Greece
(6/1–6/3) Get your fill of Greek food at the Greek Orthodox Church of the Assumption on Capitol Hill this weekend. This year's menu includes gyros, chicken souvlaki, and tiropita, a buttery pastry filled with feta and egg. Take out is available, but you won't want to skip the music and Greek marketplace. Free admission. Times vary. Capitol Hill, 1804 13th Ave; 206-323-8557; biteofgreeceseattle.com
MUST SEE
The Hunchback of Notre Dame
(6/1–6/24) The 5th Avenue Theatre is staging a new production of the Disney classic. Though many of the songs from the Disney film will be featured, this production is staying true to Victor Hugo's original book from the year 1831, so it may not be suitable for all children. Unlike most productions of the story, deaf actor Joshua Castille will be playing the lead role of Quasimodo, the deaf bell-ringer in the center of Hugo's book. There will also be eight ASL interpreted performances during the run of the show. Times and prices vary. Downtown, 1308 Fifth Ave; 206-625-1900; 5thavenue.org
Sign up and get Seattle's best events delivered to your inbox every week.