The Must List: Washington Brewer's Festival, Alaska Herring Week and a Video Game Blowout
Your weekly guide to the hottest events in Seattle.
By Seattle Magazine Staff June 15, 2017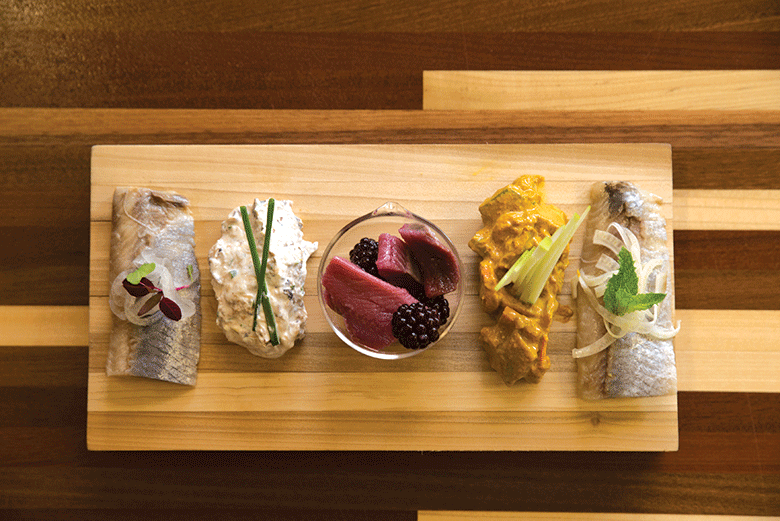 Must Pour for Pop
Washington Brewer's Festival
(6/16-18) Drinking 500 beers in one weekend isn't the healthiest (or realistic) goal. But if not for the laws of biology (seriously, not a challenge people), one could theoretically sample as many different brews at this three-day beer festival. Unlike most fests, the 12th annual Father's Day weekend sip-a-thon is all ages, so junior can tag along and learn how to string a pretzel necklace like his old man. Besides the 130 breweries pouring, there will be a little something for wine and cider lovers, plus food trucks and live tunes. Times vary. $30-$35 ($5 designated driver), Marrymoor Park, 6046 Lake Sammamish Pkwy NE, Redmond; washingtonbeer.com.
Must Party on the Diamond
Field of Dreams
(6/17) Over the past 15 years, the Field of Dreams Dinner and Auction has raised nearly $20 million for Medical Teams International, a nonprofit that supports families in need of medical care around the world. Enjoy food, drink and good-spirited bidding in a truly unique venue: Safeco Field's baseball diamond. 5 p.m., SoDo, 1250 1st Ave. S. More information at medicalteams.org.
Must Get Your Game On
Seattle Retro Gaming Expo
(6/17-18) Attention vid kids of a certain age: This weekend Seattle Center is your heaven. No, Mortal Kombat on ice isn't premiering at KeyArena (cool as that would be). But this old-school video game convention is taking over Fisher Pavilion. Play or purchase throwback games from the Atari era through the earliest Xbox titles and geek out on gamer talks throughout both days. 10 a.m. to 5 p.m., Sat. and Sun. 298 2nd Ave. N. seattleretro.org.
Must be Spontaneous
Seattle International Festival of Improv
(6/18-25) Watch performers from all over the world build wacky and creative stories on the fly—with help from the audience—at the 21st annual improv fest. Each daily performance will have a different theme, from performers improvising in their native languages to working in groups of three. Prices and times vary. Market Theater, downtown, 1428 Post Alley; unexpectedproductions.org.
Must Eat Fish
Alaska Herring Week
(6/19-25) Pickled herring anyone? Dozens of Seattle-area restaurants are adding a herring dish to their menus to celebrate the delicious, oily and nutritious fish (you'll find them in participating grocery stores too), all part of an effort to raise awareness about the cultural and ecological significance of herring. Prices, times and locations vary. Participating restaurants at nwherringweek.com.
Sign up and get Seattle's best events delivered to your inbox every week.