The Needling's 2019 Year in Review: Welcome to Seattle, Come Right In
Afraid the city skyline didn't have enough construction cranes, local residents happily set aside the Seattle Freeze to welcome a few new guys to town
By The Needling December 13, 2019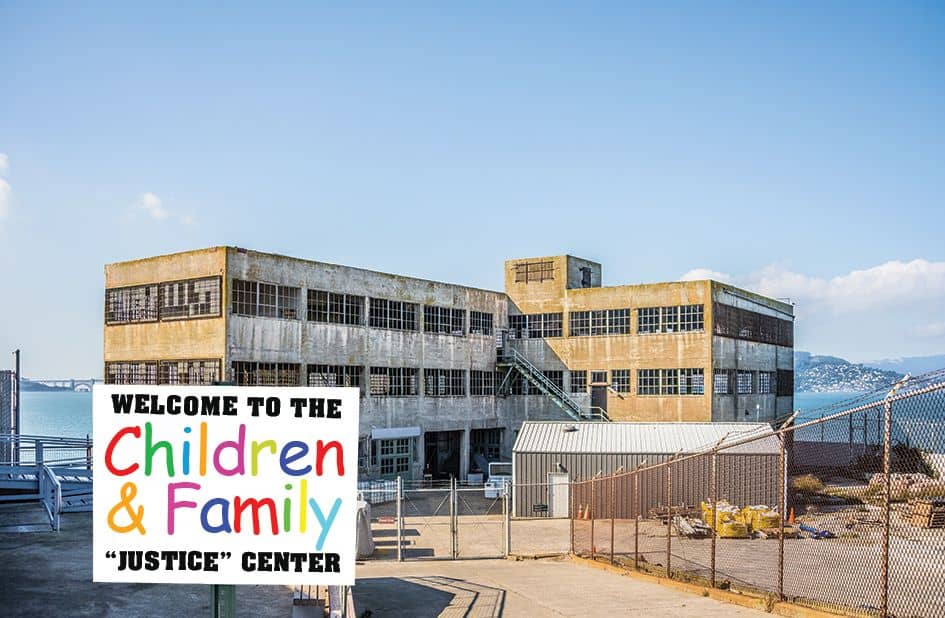 This article appears in print in the December 2019 issue and is part of our of the Year in Review feature. Click here to subscribe.
WARNING: What you are about to read is not true, accurate or representative of Seattle magazine's professional opinion, but it sure is funny.
County Unveils New Sign for Children and Family "Justice" Center
After years of #NoNewYouthJail protests and advocates leveraging the project's progress for better juvenile justice reform, King County finally pulled back the curtain on its completed Children and Family "Justice" Center in Seattle's Central District. In a related move, King County—which built a Zero Youth Detention campaign while building a youth detention center—proclaimed doublespeak as its new official language.
KeyArena-bound NHL Expansion Team Officially Named the Seattle Not-the-SuperSonics
After years of speculation, the owners of Seattle's NHL team confirmed its name would be the Seattle Not-the-SuperSonics, beating out potential team names that included the Sockeyes, the Totems and the Macklemores. "Any Seattleite stepping into KeyArena to watch professional male athletes do anything but play basketball is thinking 'not the SuperSonics,' so why not just roll with it?" the owners said. Ongoing rumors claim the team's mascot will, most likely, be Not-Squatch.

Seattle is finally being graced with the almighty power of technology
Apple's Arrival to Help South Lake Union's Underserved Tech Community
For years, South Lake Union's tech workers only had Microsoft, Amazon, Google, Facebook and countless startups at which to spend their days earning the city's highest wages. So, it was no wonder that Seattle Mayor Jenny Durkan, in a major press conference, hailed the neighborhood's long-awaited entrance of Apple as a landmark moment for the area's sluggish tech economy: "Somewhere, somehow, Steve Jobs is smiling on us and spitting on Bill Gates right now, I just know it."

Expedia's new campus was artfully selected to evoke the desire for escape
Travel Destination Website Chooses Interbay for Headquarters
When go-to travel planning website Expedia sought a new campus on which its workforce could continue to thrive, its CEO, Mark Okerstrom, says Seattle's Interbay was a no-brainer. "As George Bailey once said in It's a Wonderful Life, 'You know what the three most exciting sounds in the world are? Anchor chains, plane motors and SCRREEeeEEeeEEeeCH.' Hot dog! Boy, we've got it all now." 
Sign up and get Seattle's best events delivered to your inbox every week.