The New Fremont Spot With the Bowl to Beat in 2018
Fremont Bowl's great chirashi is a food we love
By Chelsea Lin May 15, 2018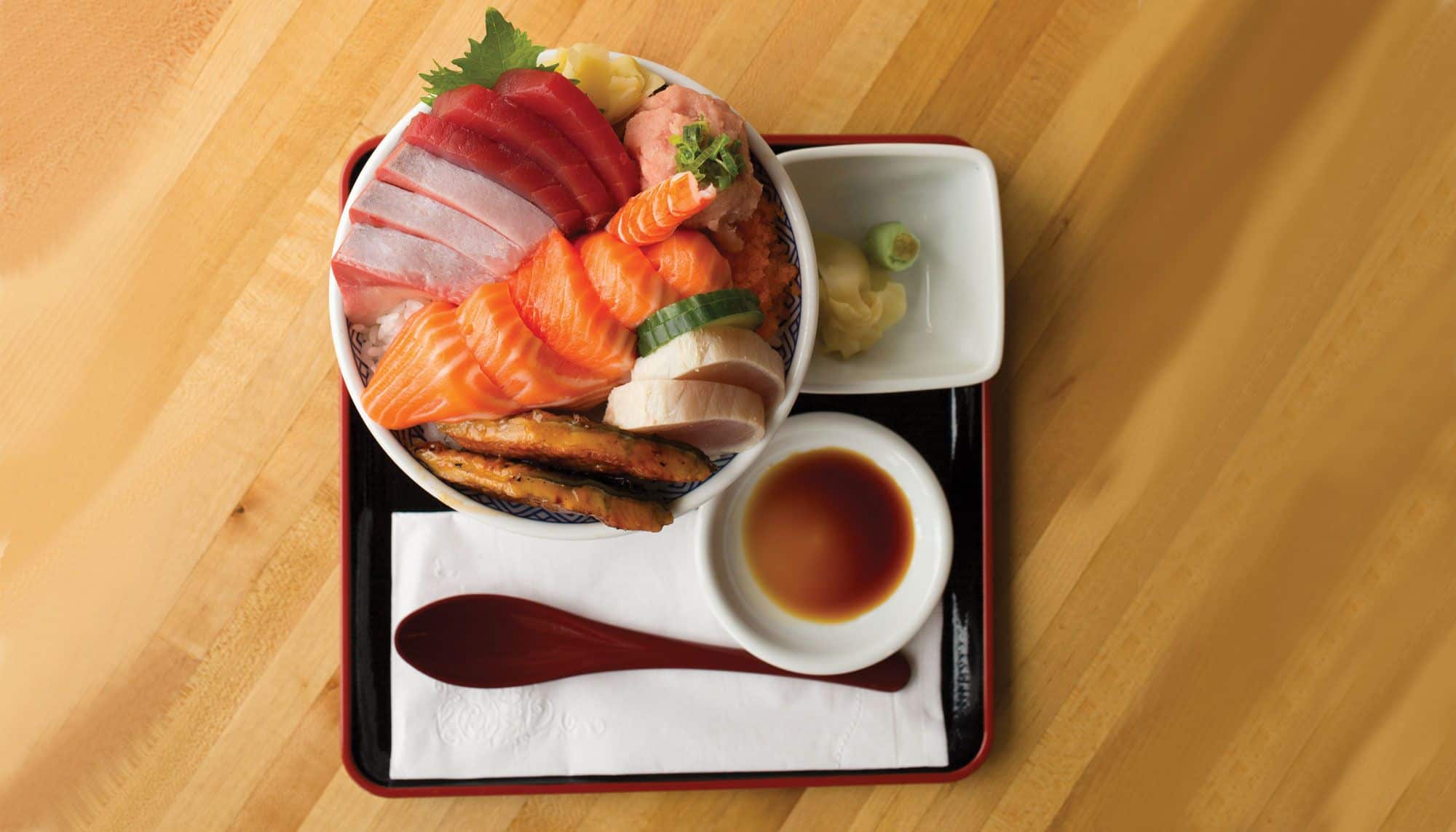 This article appears in print in the May 2018 issue. Click here to subscribe.
Last year's poke craze has left many of us unexcited about yet another new restaurant serving bowls of raw fish. Yet Fremont Bowl (where Suga and, before that, Dot's Delicatessen were located) manages to delight with simple Japanese-style rice bowls, or donburi, that feature fresh raw fish or ingredients such as chicken teriyaki.
The chirashi ($14.95)—a bowl of rice piled with a rainbow of raw fish, including tuna, salmon, yellowtail, eel and more, accented with a single shiso leaf and fresh wasabi—has earned the most fans, for good reason. It brings a joy similar to what's experienced at an omakase sushi dinner, but you can inhale it during a lunch break.
Pro tip: Avoid long lines by calling in your order and picking it up; there is limited seating. The downside? You'll miss out on the house-made soy sauce available in the restaurant. 
Fremont, 4258 Fremont Ave. N; 206.504.3095.