This New Snack Shack at Golden Gardens Sells More than Your Standard Beachside Fare
Time to try a new kind of beach picnic
By Chelsea Lin August 1, 2018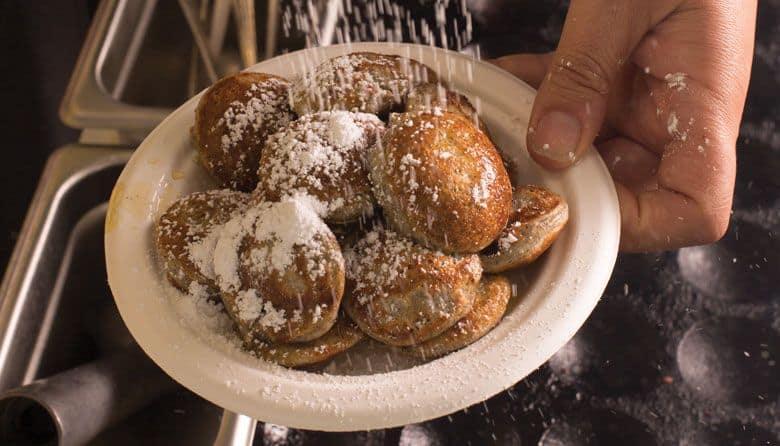 This article appears in print in the August 2018 issue. Click here to subscribe.
When Miri Plowman and Gabe Skoda went on their first date to Golden Gardens in 2014—an unusual choice for January, but a good time to enjoy oysters alfresco—they never could have guessed that four years later they'd be running the public waterfront park's only concession stand.
But that's just what transpired in May, when, after submitting the winning proposal to the city, they opened Miri's Snack Shack in the small space attached to the bathhouse. Plowman has years of experience in the hospitality industry; Skoda was chef de cuisine for Jason Wilson at Crush.
For the past couple of years, Plowman and Skoda have been running a farmers market stand dedicated to tiny, yeasted Dutch pancakes called poffertjes. The delicate puffs have a home at the beachside spot (though the couple plans to continue at the farmers markets as well), with sweet toppings that include butter and powdered sugar ($6), and berries and whipped cream ($10).
There are also to-go picnic platters ($12), acai bowls ($9), house-made Israeli street food such as kebabs ($11), and even paletas (tropical frozen pops) and bags of chips.
It's an eclectic mix: "It's hard to be everything to everybody, but frankly that's what we're shooting for," Plowman says. 

Ballard, 8498 Seaview Place NW.
Sign up and get Seattle's best events delivered to your inbox every week.