The New Wave of Washington Whiskey
These four Washington distilleries are coming of age and serving up some of the best new whiskey around
By A.J. Rathbun March 21, 2018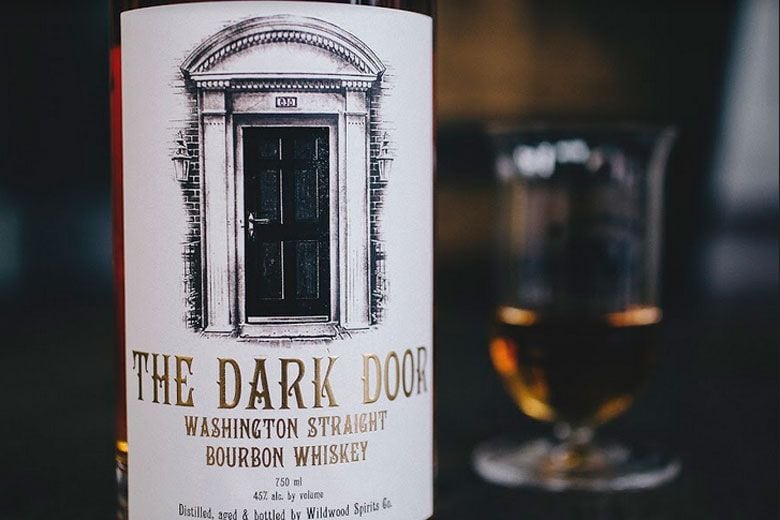 Washington is already developing a reputation as a wonderful state for whiskey – and delivering some award-winning tipples – which is not a surprise, given our combination of abundant grain and abundantly creative distillers. And our assortment of whiskey made in state doesn't seem to be slowing down.
Check out the below for a few fresh releases, and check local liquor stores and distilleries to ensure your shelves are stocked.
Wildwood Spirits Dark Door Straight Bourbon: Owner/distiller Erik Liedholm started on this when Wildwood got licensed, two years ago – their award-winning gin and vodka came out in the interim. Dark Door released February 20, for advance orders, and March 1 to the general public. Since then, it's already won the Gold Medal at the Berlin International Spirits Competition.
Made from organic and non-GMO'd local ingredients, it's 80 percent corn, 20 percent wheat, bottled at 90 proof, and aged in oak barrels made by a small artisanal cooperage. Named for the door on the house Liedholm grew up in (also the bottle's picture) the bourbon has a graham cracker, vanilla, caramel lushness, with floral notes and an approachable nature, ideal for both sipping and mixing.
In addition, though it's not whiskey, I'd be remiss if not mentioning Bothell-based Wildwood's other recent release, Ärande grappa. Made from Chenin blanc grapes, its slightly sweet, red apple, grape, and raisin layers are sure to turn reluctant tasters into grappa fans (those already fans of this misunderstood spirit are sure to sing with joy). It's only available at the Bothell tasting room, and more Wildwood grappas are on the way.
2bar Rye: Like a number of our local releases, this is a limited-scope bottling, just one big 30-gallon barrel. It's also only available for pick up at the distillery in SoDo, so head down and get it while you can – but also be on the lookout for future rye releases from 2bar.
Aged two years and bottled at 90 proof, this rye is crafted from 65 percent rye, 10 percent corn, and 25 percent malt (and is "grain-to-glass" as the fine folks at 2bar like to say). It delivers a sweet and spice personality – think caramel, pepper, baking spices, cinnamon – with a memorable buttery and smoky finish that shines in cocktails, solo, or with a little ice.
Woodinville Whiskey Port Finished Bourbon: The second batch of the rapidly-runs-out Port Finished straight bourbon from Woodinville Whiskey came out mid-February, and you might still be able to pick some up at the tasting room. 
It starts with their five-year straight bourbon (which won 2016 whiskey of the year from the American Distilling Institute), which is finished for six months in Port barrels first used by local Port producers. The extra time in Port – barrels, that is – adds hints of candied cherry, dried plums, berries, and chocolate to the bourbon, as well as a slightly thicker mouthfeel.
Scratch Whiskey: The very first whiskey from this renowned Edmonds gin-maker was released on January 20, created from a singular mash bill that included spelt, millet, soft white winter wheat, and malted barley (in that order as far as amounts), with all grains organic and from the Skagit Valley. It was a heady mixture, with cereal grains, honey, and caramel on the nose flowing into honey, caramel, and chocolate on the tongue.
Sadly, I've just found out that it's already sold out, but they are hard at work on the next batch, which is scheduled to release in November. Don't miss out by picking up a future now, ensuring you get a bottle. Find out how here. 
A.J. Rathbun writes about bars, spirits and cocktails for Seattle magazine and seattlemag.com, and is the author of 11 books, incluing the IACP award-winning Good Spirits. See more at ajrathbun.com.