Nue Launches Global Dinner Series
First up: Indonesian food for all
By Chelsea Lin December 20, 2016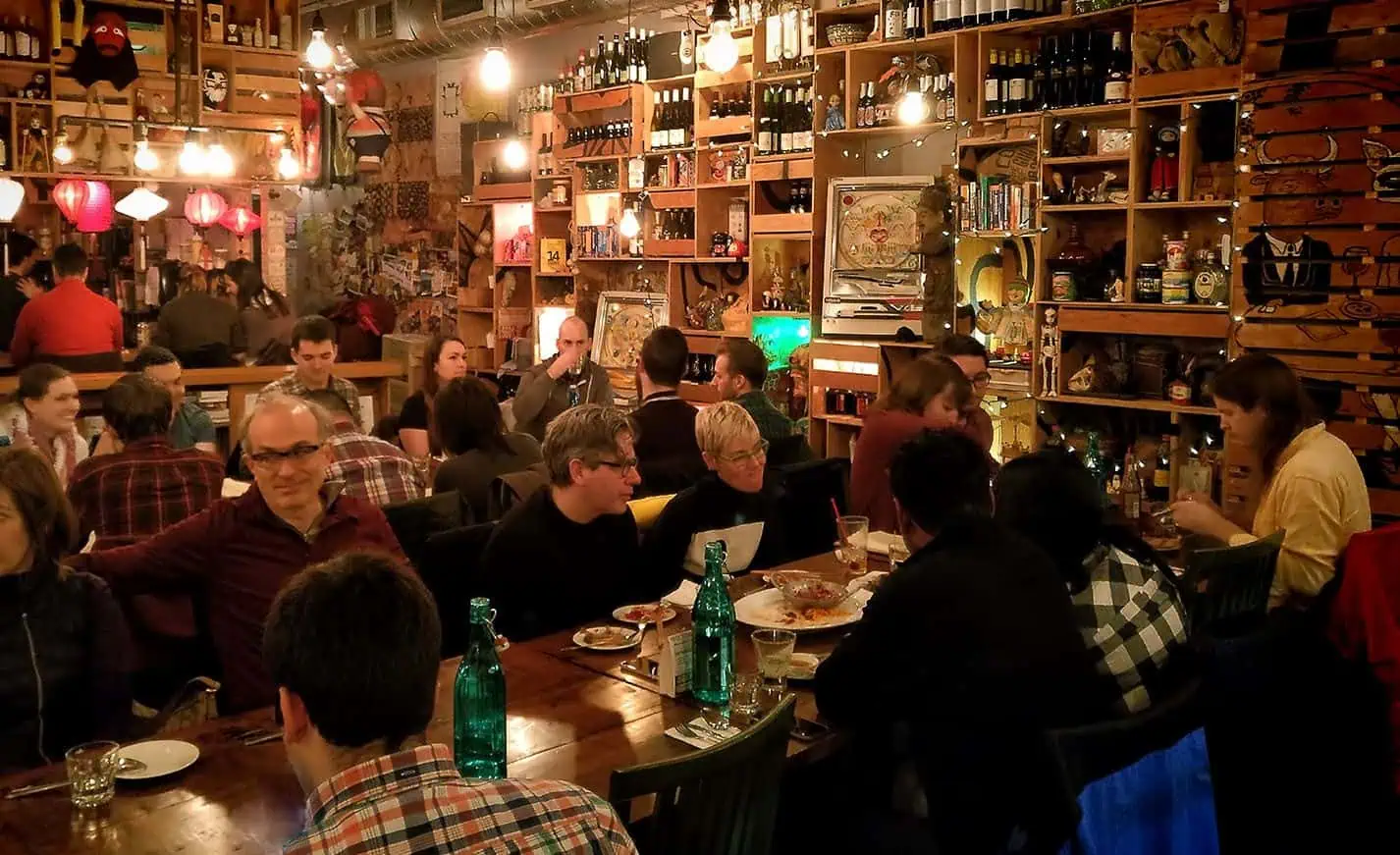 It's hard to make sense of the menu at Nue, the Capitol Hill eatery with an emphasis on global street food—but I mean that in a good way. The scope, from Vietnamese balut (developed duck egg) and Sri Lankan beet curry to Taiwanese chicken hearts and Jamaican jerk chicken, make's my head explode a little. But the internationally inspired creativity here is commendable.
In January, the restaurant will celebrate its second anniversary by launching a monthly dinner series that focuses on a single country's food—rather than the pan-global approach its known for. 
Owner Chris Cvetkovich said these One-World Dinners were born out of a desire to bring guests together over a communal dining experience (the restaurant already has communal seating). "I've always been a huge fan of how often I see our guests having conversations and sharing bites with each other," he says. "I can't exactly promise these will be the missing piece that finally begins to 'mend' America, but it has been a nice diversion to take my own mind off politics—and I can guarantee that the food will be amazing."
The first event (Jan. 9) will focus on Indonesia, with a six-course menu that features dishes like martabak (pan-fried crepes stuffed with meat and veggies), Sumatran pempek palembang (Pacific cod with chili, fish paste, lemongrass, coconut milk and eggs) and dadar gulung (sweet pandan pancake rolls)—all uncommonly found in Seattle, even in the area's few Indonesian restaurants. Cvetkovich has spent a reasonable amount of time traveling in the region, so is familiar with the food, and one of Nue's chefs, Charles Jauhary, is from Indonesia. 
Cvetkovich has mapped out the rest of the year's meals as well: February – Syria, March – Morocco, April – Senegal, May – Colombia (inspired by a recent trip there), June – Mauritius, July – Singapore, August – Pakistan, September – Brazil, October – Taiwan, November – Hungary and December – Poland.
Each ticket is $55, and reservations are required. 
Sign up and get Seattle's best events delivered to your inbox every week.