One-On-One With Tom Skerritt
Emmy-winning actor weighs in on the future of Washington's film industry
By Rob Smith July 12, 2021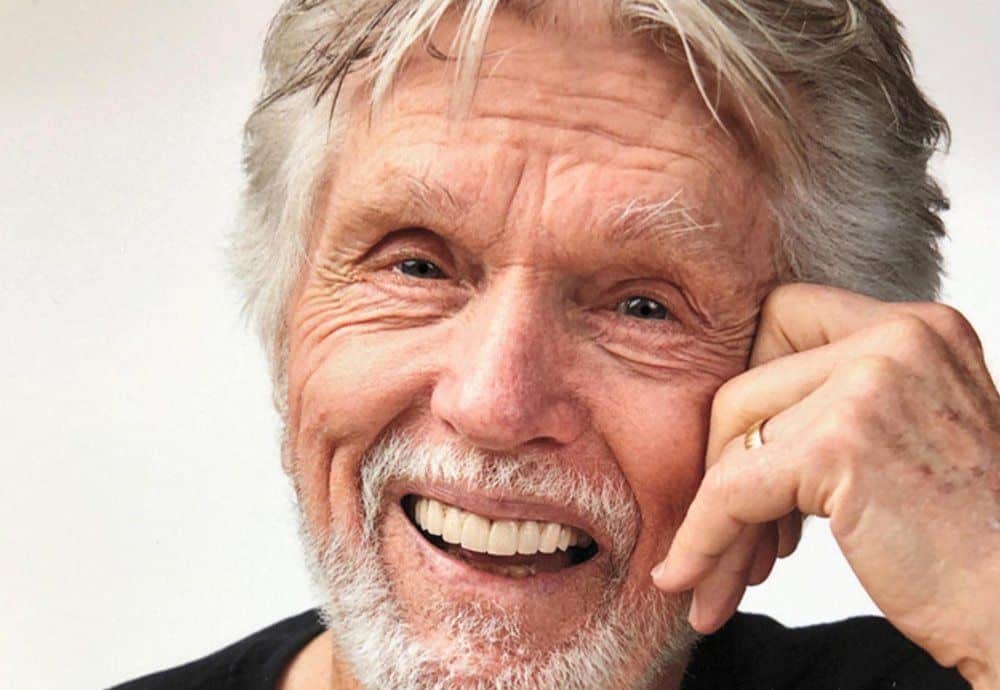 If Hollywood ever turns the bestselling book "The Boys in the Boat" into a feature-length film, Tom Skerritt wants to make damn sure it's made here. He says he hears excuses all the time why it shouldn't be. The story, of course, is uniquely Seattle: How the University of Washington crew surprisingly won a Gold Medal at the 1936 Berlin Olympics. George Clooney was set to direct, but filming was delayed because of the pandemic.
"One of the reasons they say is because there are no buildings from the '20s and '30s here. There are too many modern homes," says Skerritt, an Emmy-award winning actor who has lived in the Seattle area for decades. "That's just ridiculous. You can go up on the Peninsula and you have a lot of towns with those old structures. The background is not what you make the decision on."
Skerritt notes that the industry is finally starting to open up after decades of neglect, as evidenced by King County Executive Dow Constantine's recent decision to transform the former Fisher Flour Mill on Harbor Island into two sound stages to make the region more competitive for film production projects. Skerritt's digital media company, Triple Squirrels Inc., last summer launched EVRGRN, a lifestyle channel to celebrate the region's creative community. 
Skerritt won his Emmy for Outstanding Lead Actor in a Drama Series for his role of Jimmy Brock in the TV series "Picket Fences." He has also appeared in movies ranging from "MASH" and "Top Gun" to "Alien."
He shares his views on the local film industry and why he's so bullish about its future.
How important is the Harbor Island facility? Dow has done this remarkable thing, opening up the possibilities of really building a viable film industry here. We already have the Seattle Film Festival. It's one of the most important, significant film festivals in the country. We've got really significant film funds that have been underrated, kind of hiding, and now they can emerge. Amy Poehler is going to be doing a series up here. Very exciting stuff. Something is happening here that has been put into the kettle and it's starting to blow.
What happened to the film industry here? I've worked in every one of the cities from Montreal to Vancouver. They're always opening their arms and saying we've got whatever you want. Canada obviously had the real big tax incentive to shoot up there. That's what it comes down to, really. It's exciting that now we can be competitive. That's what the digital world I think has brought us: That Washington can be in the game.
Does Washington have enough financial incentives? There never really was enough. It's $3.5 million. It's not enough to bring anybody here because the incentives are more attractive elsewhere. But this is a very attractive place. The way I was brought up in Los Angeles, you'd put together a film and get the money to do it. Then you'd go out and make some revenue from it. That item was lost up here. It was more about the creative process.
How has the industry evolved? The basis is good storytelling. Unfortunately, in Hollywood for awhile it was all about special effects. That overrides good storytelling. Ultimately, we can build a really viable community if you have good storytelling and the enthusiasm of the community. We have the possibility of being considerably more desirable than other states not because of incentives but because of this enthusiasm and the desire to be making good films by doing the work and the writing.
Are big productions more important than having a grassroots industry? I don't think so. Ultimately, yes, the location and visuals are ours but it's the story. Getting the story down and choosing where they want to shoot. I think people spend $80 million or $100 million a year coming here just for location shooting. And it's not an industry. It got confused by the local community as an industry.
And there are now so many vehicles to showcase film. Yes, we're not talking just about theater. There's television, iPhones, iPads, streaming. This is the whole new media right now. It won't just settle in big theaters.
Does it bother you when you see things set in the Northwest but it's not filmed here? Yes, of course. It's frustrating. Maybe now that will turn around. And now we'll have a professional studio you can easily work out of and attract the talent. A lot of artists in California would have loved to come up here over the years, but there was no industry. There was no work.
When artists film here, do they go back home and sell Seattle to their peers? They will if they see what we're talking about. They will not see the indifference. The Hollywood guys told me that there was some kind of indifference up here. Once they have a great experience up here, it will spread.
How can the region capitalize on this momentum? I've had this feeling for a long time: Why doesn't this city wake up? I don't have that now. We took the chance of starting a company [EVRGRN] without really knowing where this would go. We're here to say, 'Here's what you can be Seattle.' This is a good time right now. We have every reason to believe that.