Pour Your Own Customized Candles on Capitol Hill
New DIY shop Elm Candle Bar smells of success
By Andrew Hoge March 17, 2020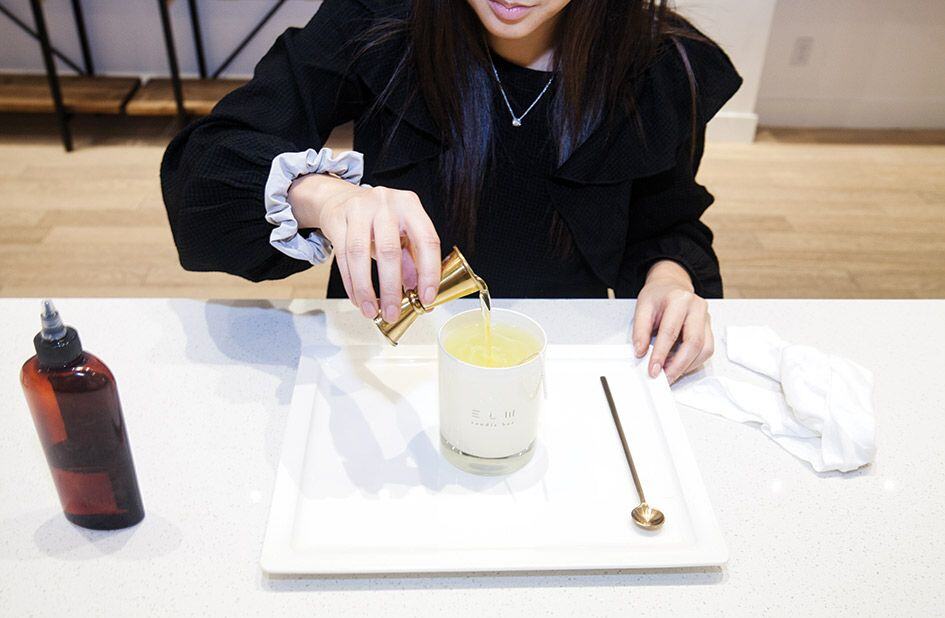 This article appears in print in the March 2020 issue. Click here to subscribe.
One of the newest bars on Capitol Hill boasts a stunning open design concept and plenty of exotic flavors—yet you'd be hard-pressed to find a bartender on site. At Elm Candle Bar, a do-it-yourself scented-candle studio open since November, walk-in customers start by sniffing their way through a collection of more than 80 fragrance oils, from calming bamboo to citrusy yuzu. A trained scent specialist helps combine as many as three of the selected oils to achieve your preferred aroma, which is then mixed with heated soy wax poured from a tap into your chic container of choice ($27–37 per candle). If the traditional wicked candle isn't your speed, you can choose to create a custom diffuser, wax tarts or a room spray. The concept is the brainchild of cousins Erin Page, Matthew Kim and Leah Kim, who were inspired by the impact of scent as it relates to an environment.
Sign up and get Seattle's best events delivered to your inbox every week.