Rosé Cider Returns, New Late-Night Peruvian Eats and Other Booze News
The rosé craze continues.
By AJ Rathbun July 6, 2017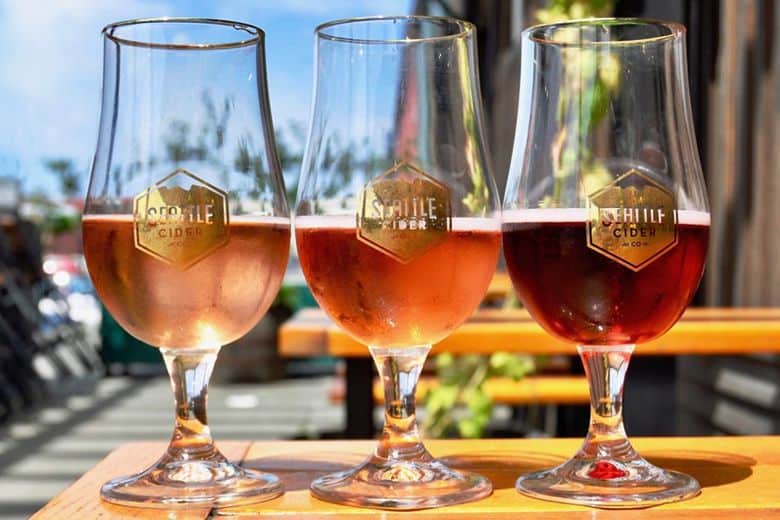 The Fourth of July has passed with all its explosive glory, and our local bars and tastings rooms are also exploding with news and events that are sure to bring a sparkle to drink lovers' eyes. Check out the below for some tipsy specifics.
Rosé All Day
Head down to Seattle Cider Company's Woods tasting room from 3-9 p.m. July 6 and enjoy a tasty take on rosé—one of summer's it beverages—reimagined here in an array of ciders. The SoDo cidery is serving up five creative and rosy-hued ciders as full pours, tasting flights and select bottles and cans. The ciders being served include Berry (a raspberry, blueberries and blackberry medley), Gravenstein and Winesap "rosés," a Woods-exclusive Wild-Fermented Raspberry, and the new Cucumber Hibiscus—another tasting-room-only variety. 
Serafina's Seventh Annual Garden Party
Coinciding with Serafina's 26th anniversary (amazing considering how restaurants come and go), the Eastlake Italian joint's now annual party features an assortment of activities. The July 16 bash starts at 1 p.m. and is free with food and drink tickets available for purchase. Executive Chef Christian Chandler and his team are serving whole roasted animals, oysters, paella, gelato and other wood-fired bites. There's a rosé garden on the Cicchetti patio, and there will be a photo booth, live music and more. Best of all is the Iron Bartender competition at 2 p.m. where five top shakers will compete for the title of most creative mixologist, and possibly your vote—for $95, you can be a judge. 
The Butcher's Table adds late-night menu
Hungry in the Denny Triangle as the night nears its end? Thanks to The Butcher's Table, you no longer have to listen to your stomach growl. After a South American trip, proprietor Kurt Beecher Dammeier recently unveiled a selection of Peruvian-inspired eats for the 10 p.m. to midnight hours, Monday through Saturday. Think "social plates" angled toward sharing, like hand-stuffed black bean empanadas stacked with Mishima Reserve beef, corn tortillas, tomatoes, jalapenos, cilantro and onions. Pair them with a Mezcal Old Fashioned, made with Mezcal Amarás and a double shot of bitters (Gran Classico and orange), and your evening is sure to end happily.