Seattle Shops Embrace Enamel Pins
Show your local shop some love with these trendy enamel pins
By Maggie Kerr January 7, 2019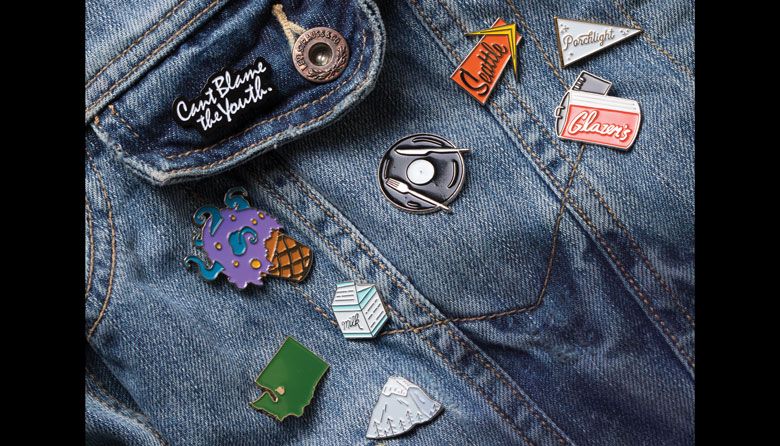 This article appears in print in the January 2019 issue. Click here to subscribe.
Move over, matchbooks—there's a new collectible in town. An eclectic group of local businesses, from Glazer's Camera to Molly Moon's Homemade Ice Cream, has embraced enamel pins as the hot new retro fashion accessory and guerrilla marketing opportunity. As it turns out, one local business owner is responsible for designing many of the pins we've spotted around town.
Zack Bolotin, an artist, designer and founder of Capitol Hill café/record shop Porchlight Coffee and Records, starts with pen-and-paper drawings, which are then scanned, digitally perfected and sent to an out-of-state production facility. There, they are transformed into miniature, wearable works of art. "I think pins are super complementary to a brand and an affordable option for businesses to have some 'merch' made," says Bolotin. We agree—and we'll take one of each, please. 
Sign up and get Seattle's best events delivered to your inbox every week.