Seattle's Gone Festival Crazy. Your Guide to the Summer's Best Events.
What type of event-goer are you? There's a weekend for that.
By Seattle Magazine Staff June 13, 2017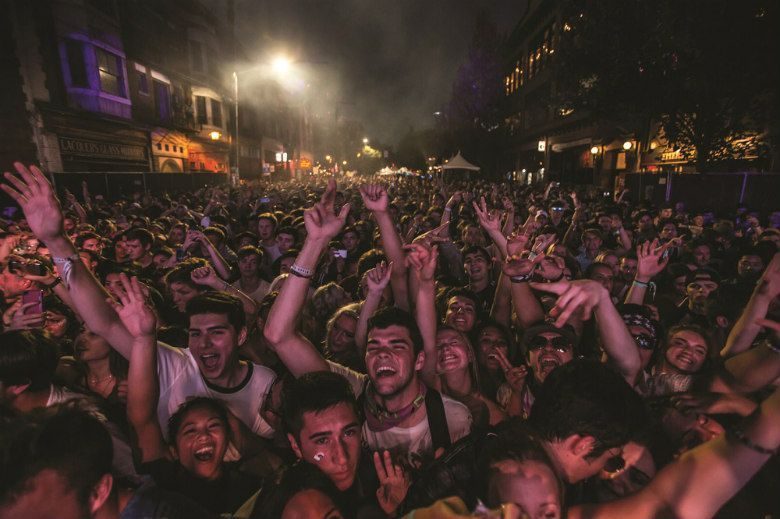 The Local Lumberjack
Pack your flannel and head to Carnation for Timber! Outdoor Music Festival celebrating camping, music, barbecue and all things Northwest in the great outdoors. July 13–15. timbermusicfest.com
The Trendsetter
See and be seen at the Capitol Hill Block Party, where music and fashion, both impressive and questionable, often make headlines. July 21–23. Capitol Hill, capitolhillblockparty.com
The Cool Parents
At West Seattle Summer Fest, an always solid list of performers, carnival rides, and plenty of food and booze options ensure fun for the whole family. July 14–16. West Seattle, wsjunction.org/Summerfest 
The Burning Man (or Woman)
Witness art, community and (probably) a lot of glow sticks at Paradiso, a euphoric celebration of the interdependence of humans and nature. June 23–24. Gorge Amphitheatre, paradisofestival.com
Budget-busting Music Lover
The city's signature cultural festival isn't the bargain it once was, but Bumbershoot's stages hum with music for all, from headliners to niche bands. Don't miss the other offerings: comedy and theater performances, art exhibits and more. September 1–3. Seattle Center, bumbershoot.com
The Camp Counselor
Enjoy acoustic sets, sing-alongs, and camping under the stars at Doe Bay Fest, an annual grassroots event is a grown-up camp masquerading as a festival. August 10–13. Orcas Island, doebay.com
The Buy-Local Local
Award-winning arts and crafts return to Bellevue with the BAM Artsfair, for another year of purchasable handmade excellence. July 28–30. bellevuearts.org/bam-artsfair
The Beer Baron
What better way to celebrate Father's Day weekend than at the 12th annual Washington Brewers Festival, where more than 500 beers will be ready for tasting at Redmond's Marymoor Park. Pace yourselves. June 16–18. washingtonbeer.com
The Diehard Local
Focused on the history of fishing and Nordic culture in the Pacific Northwest, the Ballard Seafood Fest includes an alderwood smoked salmon dinner, beer garden and more. July 8–9. Ballard, seafoodfest.org
The Water Rat
It's sink or swim at the Seafair Milk Carton Derby at Green Lake, where dozens of homemade milk carton boats—and their creators—compete for prizes and bragging rights. July 15. seafair.com. More solid feats of design can be found at the Wooden Boat Festival, where you can tour wooden boats, graze through the food and listen to live music. July 1–4. South Lake Union, cwb.org
The Traditionalist
It's a classic summer weekend: The hydroplane boats race on Lake Washington and the Blue Angels perform their airborne acrobatics. The two events are the culmination of Seattle's annual Seafair festival. August 4–6. Lake Washington, seafair.com
The Cruiser
Catch the craziest rides in town at the Greenwood Car Show, a mile-and-a-half stretch celebrating all things auto. June 24. Greenwood, greenwoodcarshow.com
The Urban Farmer
Fill up on freshly-picked strawberries at the weeklong Marysville Strawberry Festival, which has been happening here since 1932. It also includes a car show, arts and crafts, and a fun run. Third week of June. Marysville, maryfest.org
Sign up and get Seattle's best events delivered to your inbox every week.