Seattle's Music Festival Season Begins with These Three Events
Music festival season officially returns with this tuneful trifecta
By Gavin Borchert May 2, 2018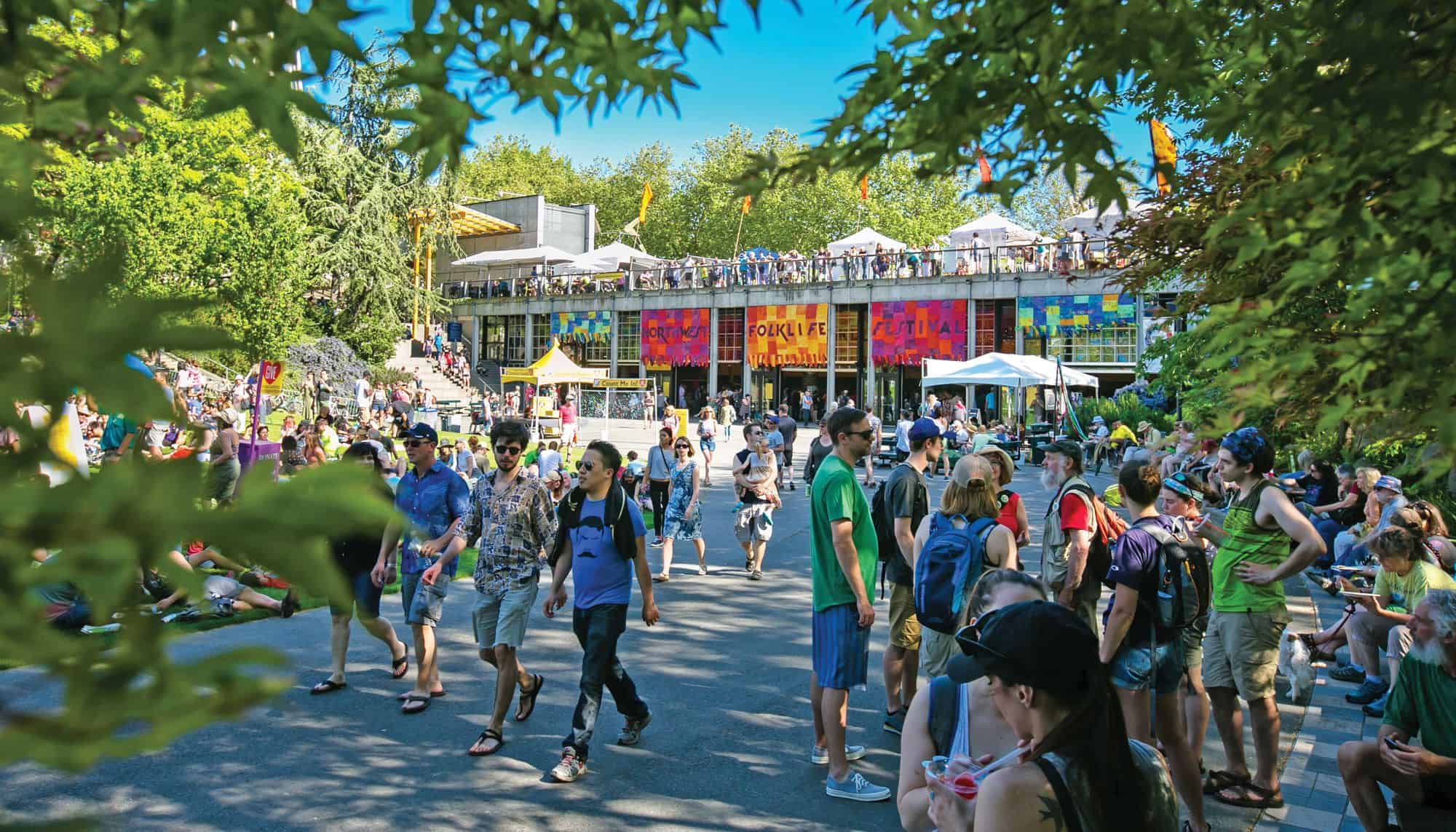 This article appears in print in the May 2018 issue. Click here to subscribe.
Folklife (5/25–5/28)
Launched: 1972
Focus: folk, world music, DIY
Typical festival experience: Drum circles, impromptu mandolin jams, shrieking kids running through the International Fountain
Who goes: The Woodstock generation and their grandkids, aficionados of the hammered dulcimer, people who really don't see why everyone thinks Portlandia is so funny 
Big names: Naomi Wachira, Kung Foo Grip, Whitney Monge, Tomo Nakayama, Clinton Fearon, Baby Gramps
Likely political ambassador: Kshama Sawant.
Times vary. Free (suggested daily donation $10/person). Seattle Center, nwfolklife.org
The full 2018 Northwest Folklife Festival schedule is here. Get ready to celebrate the music, arts, food & crafts representing over 100 cultural communities in the Pacific Northwest. This is Folklife! https://t.co/3KYuQpodgH pic.twitter.com/d1weP1Mvah

— Northwest Folklife (@NWFolklife) May 1, 2018
Sasquatch! (5/25–5/27)
Launched 2002
Focus: Alt-rock
Typical festival experience: Tent camping, extortionately priced bottled water, getting the side-eye from Ellensburgers on the drive home
Who goes: Upwardly mobile, midriff-baring millennials
Big name: David Byrne
Likely political ambassador: Bernie Sanders.
Times and prices vary. The Gorge Amphitheatre, George, 754 Silica Road NW; sasquatchfestival.com
Upstream (6/1–6/3)
Launched 2017
Focus: Local music, with a few big name headliners 
Typical festival experience: Taking light rail home afterward and running into someone you know 
Who goes: Aspiring local artists, bands and supporters of Seattle's dynamic music scene
Big name: Valerie June
Likely political ambassador: Krist Novoselic. (His new band, Giants in the Trees, plays the fest, too.) 
Times and prices vary. Pioneer Square, Occidental Square, Occidental Avenue S and S Main Street, upstreammusicfest.com
Sign up and get Seattle's best events delivered to your inbox every week.