Seven Hot Hair Cuts, and Other Beauty Trends of 2011
From long hair with blunt bangs to the Emma Watson–esque pixie (plus a hip alternative to the Justin
By Seattle Mag January 19, 2011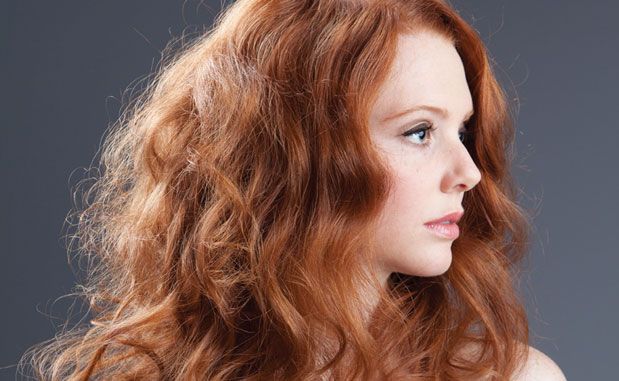 We're seeing red on chic heads across town. Lisa Power has been helping women take the plunge for years (Lisa Power Salon, Lower Queen Anne, 536 Fifth Ave. W, #102; 206.216.2900; lisapowersalon.com) but all-around color expert Gary Howse, co-founder of Gary Manuel Salon, is now also specializing in the scarlet hues after a recent educational trip to Aveda headquarters in London, where redheads are the rage.
Given the wide range of shades now available, nearly anyone can be a gorgeous redhead. People with warmer, olive skin tones look good in orange reds; women blessed with creamy, ivory skin look fabulous in the cooler, auburn hues. Only people with very pink skin tones, or who get flushed easily, should steer clear of red, because the red only heightens the pink.
Howse recommends starting with an all-over gloss as a test run, which gives a red tinge for four to six weeks without the full color commitment; move on to foils or layers of light, medium and dark reds, which look more natural than all-over color. "The truth is, reds are a commitment to maintain," Howse says, "but there are easy, at-home methods to help maintain color." Avoid shampooing freshly dyed hair for 48 hours to let the color fully develop (when you do shower, turn down the temp; less color will be washed out). Regularly use a specially formulated red shampoo (Aveda and Bumble & Bumble have good options), apply to areas where color is fading, comb through and sleep on it before your morning shower. Howse swears by this method to keep color fresh.
Ready to go red? Howse recommends in-house red experts Tsofia Richter and Lee Bockland, both at Gary Manuel (downtown, 2127 First Ave.; 206.728.1234; garymanuel.com).
The Renée Zellweger–like modern platinum shag with bangs
Stylist: Eric Wennberg at Coupe Rokei (downtown, 1923 First Ave., Suite 100; 206.443.4646; couperokei.com) Model: Amanda King, professional moonlighter, model
What a Bieber cut should be: longer layers in front, closely cropped on sides and back
Stylist: Rory McGowan at Coupe Rokei (downtown, 1923 First Ave., Suite 100; 206.443.4646; couperokei.com) Model: Joseph Patterson, student and Nordstrom men's specialist
Tamed, curly texturized 'fro
Stylist: Alexis Robinson at Vain (Ballard, 5401 Ballard Ave. NW; 206.706.2707; vain.com) Model: Wendy Barrington, UW Ph.D. candidate
Perfectly layered, inverted bob
Stylist: Summer Potter at Seven Salon (Bellevue, 101 Bellevue Square; 425.289.1777; 7salon.com) Model: Jenna Shin, Seattle magazine marketing and events coordinator
Closely cropped, Emma Watson–style pixie with natural color
Stylist: Nigel Collier at Scream (Capitol Hill, 819 E Thomas St.; 206.861.8468; scream seattle.com)  Model: Jen Tarantino Reyes, food blogger (celerycarrotsandonions.com)
Versatile amber-colored, chin-length curls
Stylist: Maria Espinoza at Gary Manuel (downtown,
2127 First Ave.; 206.728.1234; garymanuel.com)
Model: Desiree Willis, technical writer
Killer blunt bangs with long hair
Stylist: Leonardo Coronado at Gene Juarez Salons and Spas (downtown, 607 Pine
St.; 206.326.6000; genejuarez.com) Model: Sanda Belaire, Nordstrom designer sales
HOT 2011 BEAUTY TRENDS
Our favorite beauty trends of the year continue with safe, vibrant dyes and the year's spa buzz word, "manscaping. "
Veggie Tales
Captain Planet would be proud of the rise of green beauty in our fair city, especially our favorite new use for a vegetable: vegan dye. Forward-thinking salons have put vegans' best friend to good use in safe, nontoxic brow tinting and hair dyes (especially worthy of applause after the apparent demise of the chemical-laden Brazilian blowout).
Organic Color
Mode Salon
If your locks are a bit lackluster, put yourself in the hands of award-winning colorists who use dyes free of ammonia, resorcinol and other harsh chemicals typically found in dyes. Owner Joe Carling is locally and nationally known for leading the movement toward sustainable salon treatments. While you enjoy getting a color boost, you can sip a certified organic beverage and watch the salon staff sweep away freshly sheared hair, which will be recycled into mats used to clean up oil spills. $70 and up/full color; $95 and up/partial foil. Downtown, 1424 Fourth Ave.; 206.623.0195; modehairart.com
Veggie Brow and Lash Tinting
Habitude
With all the fussing and mussing over our skin, hair and feet, it's easy to forget our brows. Give them a bit of special attention with this package, which includes a brow tint, lash tint and brow shaping. The brow and lash tints are made with all-natural vegetable dyes and come in a rainbow of colors. If you're short on time or money, you can choose any of the treatments individually. $65/30 minutes. Ballard, 2801 NW Market St.; 206.782.2898; habitude.com.
Manscaping, Ahoy!
Once occasional, sneak-in-the-door spa guests, men have now become pampering regulars. In celebration of this well-groomed male, more and more Seattle spas have gone above and beyond the unibrow wax and Icy Hot to formulate royal treatments tailor-made for fellas.
Facial: Men's Champissage Facial
Vida Spa
Added to the Vida menu just last month, this facial is the perfect antidote for harsh winter weather and shaving irritation. The three-part facial includes exfoliation, deep cleansing and hydration using Uspa products (an all-natural botanical line from Australia). The package also includes a stimulating Indian head massage (champissage) and—for a little extra—a Bambuza back scrub that pairs bamboo beads and cooling menthol to slough off dry skin. $99/one hour ($115 with back scrub)., Pan Pacific Hotel, South Lake Union, 900 Lenora St., Suite 220; 206.264.8432; vidawellness.com.
Clean Shave: The Extravagant Shave
Valentine's
Come here for a sharp blade and an even sharper look. Recently, this client favorite was upgraded with the addition of the OM4 skincare line, use of the Japanese feather razor (a fine blade that'll have you forgetting your drugstore standby) and pampering in a private suite. Treatment begins with a hand massage and hot towels for the face, which open the pores. Next, pre-shave oil preps your studly mug, and hot shaving cream is lathered on to facilitate a superclose shave. A soothing aftershave balm and a facial moisturizer invigorate your newly smooth skin as you swagger out the door with swagger. $95/90 minutes. Greenwood, 7912 Greenwood Ave N; 206.706.6303; valentinesseattle.com.
Massage: LaStone Massage
Penterra Spa
This is no sissy spa massage. A combination of cold and hot volcanic stones are paired with nourishing oils in a blissful experience only Mother Nature could produce. While the cold stones flush out toxins from the body, the hot stones open up the pores for better circulation. This is one of Penterra's signature treatments, famed for its ability to relieve muscular tension, increase mobility and soothe those sore sports injuries. $145/75 minutes. Heathman Hotel, Kirkland, 220 Kirkland Ave; 425.284.5855; penterraspa.com.
Sign up and get Seattle's best events delivered to your inbox every week.