What this year's Seattle-based SIFF films say about our changing city
Seattle may have parted from grunge, but self-expression in spite of convention remains a local state of mind
By Tiffany Ran May 18, 2023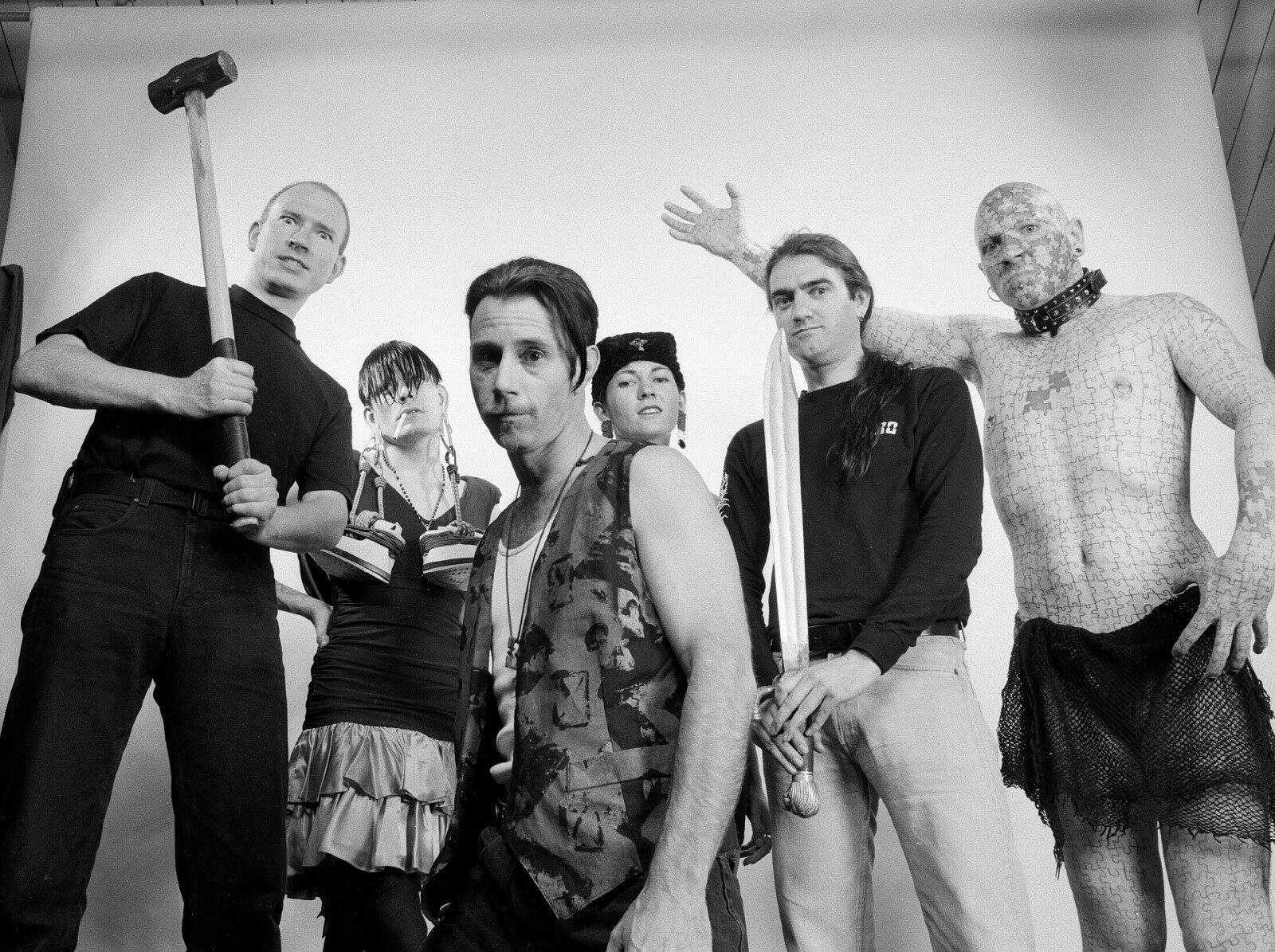 Director Chicory Wees, 2022
Seattle may change, but at its core, it will always be that angsty 90's kid. This year's Seattle International Film Festival's (SIFF) lineup of Northwest-centered films presents a reflection of our city from past to present. Over the years, the ongoing conversations about the changing face of Seattle have permeated all industries from tech to creative. Has this city changed for the better? Has it lost its soul? And what are we comparing the present to? At which point was Seattle most…Seattle?
SIFF's "Northwest Connections" category of films often includes a nostalgic homage to city's grunge scene and this year is no exception. With Even Hell Has Its Heroes, local multimedia artist Clyde Petersen steps behind the camera for this documentary on a widely influential, yet enigmatic Seattle band, Earth. The film, shot on Super 8mm film, features candid interviews with band members and  images of Washington landmarks from the old Alaskan Way Viaduct to the Puget Sound, moving like a music video to the soundtrack of the band's characteristically slow, weighted guitar riffs.
"I pine for the old Seattle: The Rendezvous, the Frontier Room, Tugs, Wrex, the Vogue, just a bunch of old warehouses and dive bars. Now it's just a bunch of high rises. All those musicians and counterculture people, those people can't live in Seattle now. It's changed. It's progress. It's whatever, you know? But I'm old. I'm a curmudgeon. I don't like it," says guitarist Tom Hansen in "Even Hell Has its Heroes."
Earth's founding member Dylan Carlson was also known for his close friendship with Kurt Cobain during the bulk of his career. This time was often heralded as our city's heyday when Cobain's Nirvana pushed inconspicuous, industrious Seattle to the world's stage and inspired a music and fashion scene born from a similar ethos of being true to one's rough, angry, raucous self in the face of societal woes and social alienation. It was rebellion, a collective rejection of social mores.
In the spirit of Seattle's grunge movement, a street performer named Jim Rose assembled a wacky circus of performances to inspire shock and disgust — stunts involving pain and torture, sword swallowing, bug eating, skin puncturing, and fire breathing — that began in Seattle's dive bars and grew to international tours including the second stage at Lollapalooza. The documentary, Circus of the Scars, tracks the group's humble beginnings and its eventual popularity using past footage and present-day interviews, a veritable time capsule of a moment in the 90's when weird ruled the world. Long live the freaks.
In the Uwajimaya produce aisle, prolific artist Alan Chong Lau gets lost in the snowflake-like fibers of the wintermelon, and from there, a poem among Lau's many is born. Lau has been an artist and produce-worker at Uwajimaya for many years. The film Alan @ Work chronicles 10 years of Alan's work weaving together his poetry with his coarse, cartoony sketches, bringing to life intimate, sometimes harsh scenes of life in the International District. The community, the everyday, and the mundane are seen, narrated, and illustrated through the child-like lens of Lau's inquisitive, lyrical mind, giving us a slice of life in Seattle that can only be seen in his way from the corners of a produce aisle or a quiet stroll down Seattle's King Street.
In Anu, a 12-year-old Indian-American girl living in Seattle believes her deceased grandfather will return as the holy reincarnation of Siddhartha. She tries to bring her grandfather back to life by embarking on a wayward journey that takes protagonist Anu and her friends to the fictional Mystery Museum on Divine Island. This feature debut by local director Sudeshna Sen weaves scenes of Seattle's wooded hiking trails, an Eastside Indian bakery, and Ballard's Market Street into a quirky, bittersweet coming-of-age story that grapples with grief, young female empowerment, and the nuanced struggles of an immigrant family.
Seattle has changed; newer buildings rise where old dive bars once stood, the viaduct once synonymous with our city's waterfront is no longer, but it is not all a vanishing act. During the opening night of this year's festival, SIFF made the momentous announcement that it has acquired the historic Cinerama Theater, saving the once closed site and continuing its 60 year history.
In all of Seattle's intimate corners where loss, conflict, and even produce reside, poetry and film persists, growing from the legacy of Nirvana's Nevermind and all the art before it while making room for new faces, new tastes. Today, the Seattle experience is varied and colorful, sometimes spiritual or whimsical. From Circus of the Scars to Anu, it's about finding one's self, still, and staying true despite any lack of validation or recognition. We have never stopped being a city of unconventional talents. We just have to take a closer look, sometimes with the help of film. There just might be a renowned poet in the produce aisle, a circus sideshow at the local bar, or the holy rebirth of Siddhartha at the base of a nearby tree.
SIFF Showtimes for these films
Thursday, May 18 at 8:30pm at Ark Lodge Cinemas
Circus of the Scars – The Insider Odyssey of the Jim Rose Circus Sideshow
Friday, May 19 at SIFF Cinema Egyptian at 9:30pm
Sunday, May 21 at SIFF Cinema Uptown at 2:00pm
Monday, May 22 to May 28, SIFF streaming
Monday, May 22 to Sunday May 28, SIFF streaming
Monday, May 22 to May 28, SIFF streaming
Sign up and get Seattle's best events delivered to your inbox every week.