Starbucks Rolls Out New Coffee Drink With Beef Jerky in Seattle
The new eyebrow-raising drink is only available in Seattle.
By Megan Lamb August 1, 2017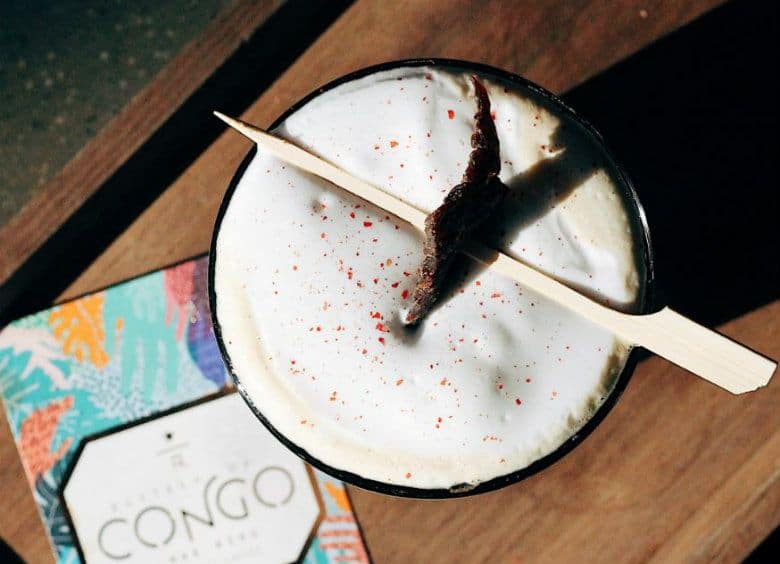 Remember the Unicorn Frappuccino? Seems like only yesterday social media had a field day over Starbucks' technicolored gimmick.
But this week Starbucks has unveiled a successor to the Unicorn frap's ridiculous-beverage throne: a cold brew with a side of beef jerky.
That's right, jerky.
Here in Seattle, the coffee capital of the country, we'll be the first to try their newest creation, the "Pepper Nitro with a Jerky Twist." The new drink, available for a limited time at the Starbucks Reserve Roastery in Seattle, is a nitro cold brew coffee topped with honey foam, cracked pink peppercorn and garnished with a stick of grass-fed beef jerky.
According to Raegan Powell of the Starbucks R&D team that created this meaty monstrosity of a drink, the beef's savory qualities make for an "exciting complement to the smooth and sweet finish of the nitro cold brew experience."
The drink was inspired by Starbucks' Reserve Lake Kivu Coffee, shipped all the way from the eastern region of the Democratic Republic of the Congo. This specialty grade coffee is only sold in Starbucks Reserve stores and has notes of sweet and herbal spices that a press release suggests pairs nicely with savory flavors.
In this new jerky drink, the Lake Kivu coffee is slow-steeped as cold brew and served on draft through a nitro tap. Then, to achieve its peppery bite, it is infused with malted fennel black pepper syrup. 
Personally, I adhere to a strict no-jerky-before-8 a.m. rule. But if it sounds like your kind of thing, head over to the Roastery and Tasting Room on Pike and let us know how it is.
Maybe this new oddball drink, coupled with the Seattle launch of Starbucks' new lunch menu (no more sad paninis!), will be good enough to make you forget that just last week the company announced it is shutting down all of its Teavana stores.
Sign up and get Seattle's best events delivered to your inbox every week.