Tasting Tips and Can't-Miss Wines at Taste Washington
Taste Washington's nearly-sold out, two-day long Grand Tasting starts tomorrow; here are some industry insider sipping tips
By Gwendolyn Elliott March 24, 2017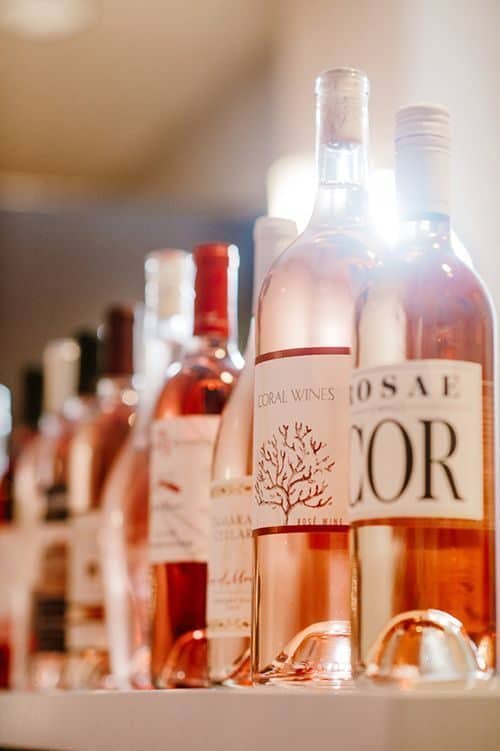 Taste Washington, billed as "the nation's largest single-region wine and food event," turns 20 this year, and the gathering, organized by the Washington Wine Commission and Visit Seattle, has pulled out all the stops. But even its themed wine parties like Thursday's Red & White Party at AQUA at EL Gaucho, today's Taste Washington on the Farm excursion and the New Vintage tasting soiree (sold out, tonight at the Fairmont) are but a mere preamble to the main event: The Grand Tasting that brings together nearly 300 wineries, 70 restaurants and top national chefs for a wine and food experience like no other. 
For those attending the Grand Tasting this weekend, we've polled some trusted sources for a few can't-miss wines and tasting strategies to help guide you through (because yes, the goal is to remain standing and sure-footed by the time you're done).
Certified Sommelier Yashar Shayan had this to say: 
"The Walls Vineyards seemed to be among the most talked about newcomers at Taste Washington last year, and chances are everyone will want to see what they're pulling out of their sleeves next. I'll have my eye on their Chardonnays in particular, as these were very popular in 2016.
Wines of Substance, from the Charles Smith family of wines, has a new Merlot and Cabernet from Northridge and Stony Vine Vineyards, respectively. I just tasted them a week ago and they're bound to be real crowd-pleasers.
I heard rumors that B. Leighton will be pouring their Petit Verdot, one of very few single varietal Petit Verdot made in the state. It's a serious wine, with lots of appeal to Cabernet Sauvignon drinkers.
Rosé weather is just around the corner and College Cellars of Walla Walla has been making one of most popular local Rosés for the past several vintages, and winning awards for it!
Avennia continues to be a favorite among the newer wineries of the last 5 years. Their flagship "Sestina" Bordeaux style red tends to be one of the most well-made wines in Washington State, so I myself will definitely be checking in with them."
Another source shares these tips:
"First-timer at TasteWA? Then don't forget the obvious: comfy shoes, lots of water, spit and dump, designated driver and so on. (Pro tip #1: Dial in your exit strategy—via Lyft, taxi, Uber or a car chauffeur service like Main Street Drivers—before you hit the tasting floor.)
Now, [on to] the wines. Nearly 250 wineries, about 1,000 wines and more food that you can possibly eat in two weeks, let alone two days. The whole thing can be overwhelming. So:
Pro tip #2: There's going to be a huge rush to the big names: Figgins, Woodward Canyon, Doubleback, Betz, Andrew Will, Long Shadows, Reynvaan. Some of these guys pour out early, so if you want to ensure a taste, put them at or near the top of your list.
Pro tip #3: Don't pass up the Taste the Vineyard areas or the AVA tables. You'll find some wines there that aren't on the show floor."
And finally, back in 2013, our own Leslie Kelly shared her Taste Washington game plan: Don't have one. Read more about her approach here, and don't miss the "Sipping 101" video tutorial, too. The Best Taste Washington Game Plan? No Plan At All