These Cool Holiday Pop-Up Shops Can Take Care of All Your Gift-Giving Needs
Find the perfect gifts for your loved ones while shopping local.
By Nia Martin November 15, 2017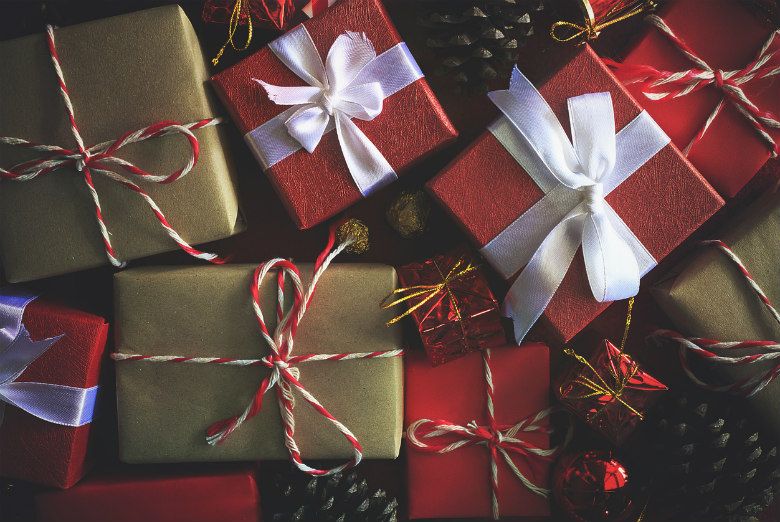 Tis the season to shop, and though we have our favorite retail standbys, there's nothing like discovering something completely new. Sure, holiday shopping is about the gift, but don't discount the journey—there can be more to it than packed lines, sold out "it" products and screaming children (and, let's face it, adults).
Holiday pop-ups and markets offer a chance to interact with and support your local community, as well as find that perfect present for the people who've made it onto your list this year. Here are 10 we recommend.
Urban Craft Uprising
One of the biggest craft markets of the year with a devoted following and local makers galore, Urban Craft Uprising in Westlake Park offers housewares, clothing, art and more. Free; Every weekend (Friday thru Sunday) from 11/24–12/24; 12-5 p.m.; downtown, 401 Pine St.
GeekCraft Expo
Geeks need gifts, too. Pick out some presents for the nerdy person on your list, while also enjoying craft activities, cosplay and more. Free; 11/25 11 a.m. to 6 p.m. & 11/26 11 a.m. to 5 p.m.; Sand Point, Magnuson Park, Hangar 30, 6310 NE 74th St.
Gobble Up Meydenbauer
Food lovers, rejoice. Urban Craft Uprising is hosting a special pop-up just for you. Food, beverages and culinary gifts from around the Pacific Northwest await, as well as a chance to meet with area chefs. Free Ticket Registration; 11/25; 10 a.m. to 6 p.m.; Bellevue, Meydenbauer Center, 11100 NE 6th St;
The Seattle Collective
We'll take any excuse to swing by Melrose Market and can't wait to browse local designers' wares, foods and gifts for this season's Seattle Collective event. Free; 11/26; 11 a.m. to 5 p.m.; Capitol Hill, Melrose Market Studios, 1532 Minor Ave.
Street Makers Market
All hail the makers of the Northwest! KSMM features leather goods, jewelry and other items inside the lovely walls of Plank & Grain. And since you're in the ID, make sure to check out some neighborhood gems and dining. Free; 11/30–12/3; 11 a.m. to 7 p.m.; International District, 666 S King St.
Giving Marketplace
This season isn't just about getting, it's also about giving. Put your dollars where you cause is and purchase gifts whose proceeds go towards health, clean water and other important issues. You can also donate your bicycle or make welcome kits for refugees. Free; 12/1 and 12/2; 10 a.m. to 5 p.m.; Seattle Center, Bill and Melinda Gates Foundation Discovery Center, 440 5th Ave. N
Mini Maker POP-Up
Looking for something a little more intimate? Pop over to Queen Anne Hill and check out a collection of goods made by a selection of 10 local artists. Free; 12/2; 11 a.m. to 5 p.m.; Queen Anne; 1803 7th Ave.
HandMade Arcade
Don't forget Tractor Tavern on your Ballard Farmers Market trips this December. Peruse the works of curated artists and craftsmen while enjoying live music and booze. Free; 12/10 & 12/17; 10 a.m. 4 p.m.; Ballard, 5213 Ballard Ave. NW
Art Under $100
Give the gift of art without breaking your bank. Feast your eyes on several visual mediums, such as sculpture, painting, jewelry and beyond with champagne in hand as a DJ supplies the beats. $20 ticket donation to South Park Arts; 12/16, 2-8 p.m.; Seattle Design Center, Georgetown; 5701 6th Ave. S
Punk Rock Flea Market
For those wanting a little more edge to their market adventure, wander through stacks of comic books, vintage goods and more—not to mention punk rock paraphernalia. $1 admission; 12/16, 12 p.m. to 10 p.m. & 12/17, 12 p.m. to 5 p.m.; North Beacon Hill, 2101 22nd Ave. S
Bonus! Check out these pop-ups next time you hit the mall:
Bellevue Square: Go! Calendars and Games
Find playtime faves to delight the kiddos with shelves of fun from brands like Funko, LEGO and Disney.
Pacific Place: Paper Delights
A paper lover's dream, choose from oodles of cards and stationery to send out to friends and family to let them know you're thinking of them this holiday season.
University Village: Will Leather Goods
Fill your shopping cart to the brim with the Oregon-based company's bags and accessories in the yummiest leathers.
Sign up and get Seattle's best events delivered to your inbox every week.