These Well-styled Bumbershoots Are Challenging Seattle's Umbrella Culture
Certain Standard 's handmade umbrellas were born from the idea that customers should not have to choose between fashion and function
By Andrew Hoge August 28, 2019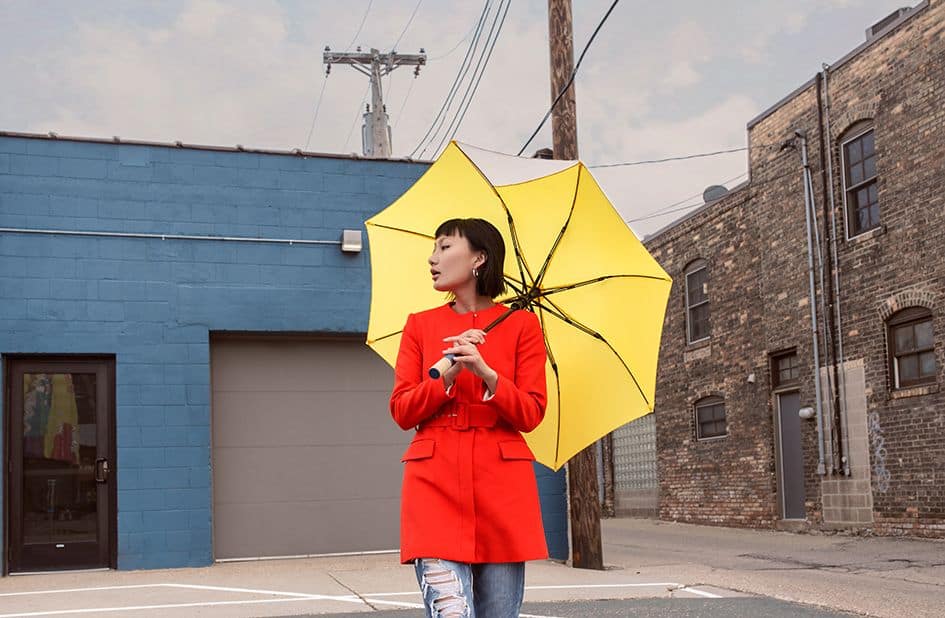 This article appears in print in the September 2019 issue. Click here to subscribe.
Longtime Seattleites may scoff at the idea of carrying an umbrella, but Wallingford-based Certain Standard, launched in 2017, aims to change that. The company's handmade umbrellas were born from the idea that customers should not have to choose between fashion and function. Too often that's what happens, say founders Jason Sullivan, Price Eberts and Clara Mulligan. "We wanted to create something that was as stylish as it is durable," says Sullivan.
The first collection offered umbrellas ($65–$95) crafted in creamy and stylish colors (dogwood pink, true teal) with Portuguese cork handles and powdercoated shafts. Art enthusiasts can look forward to a new umbrella design this fall, created in partnership with Electric Coffin, the Seattle-based art collaborative; this follows the company's summer release, designed in partnership with New York City–based artist Scott Albrecht. Certain Standard plans to continue refining, as it says, "everyday cargo." In the future, the owners envision putting their design stamp on items such as tote bags, key chains and notebooks. The company could become the next coveted destination for everyday essentials—rain or shine.
Sign up and get Seattle's best events delivered to your inbox every week.