Union Saloon Brings Small-Town Vibe, Better Food to Wallingford
Seattle restaurant vet Michelle Magidow found a winning Western formula with her new project.
By AJ Rathbun June 5, 2017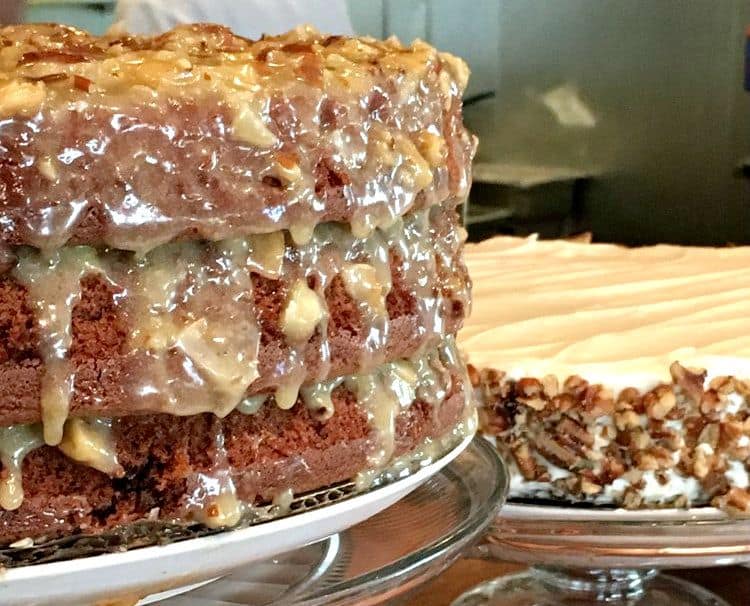 Opening last month on Wallingford Avenue a few blocks from Gas Works Park, Union Saloon is already bringing smiles to its neighbors, thankful for a friendly new spot on a fairly restaurant-and-bar-barren stretch. I moseyed in recently and here are my first impressions.
The Drinks
I was lucky enough to stop by during Happy Hour (4–6 p.m. and 10 p.m. to midnight weekdays, 9 p.m. to midnight Sunday), when the bar has an enjoyable menu of so-called Saloon Twos—drink "couples" like Campari and soda, gin and tonic, the Salty Dog and more. I had a pair of pairs from the menu and each was made well, refreshing and only $6—exactly what you want when winding down after work.
There's a list of house cocktails, too, including two old fashioneds. One is monikered after bar owner (and Seattle restaurant vet of over 20 years, dating back to the legendary Le Tastevin) Michelle Magidow, and the other after bar manager Nick Barkalow (formerly of Brimmer & Heeltap). The former is what I'd call 1980s style, shaken with muddled cherry and orange, while the latter leans classical—stirred with no cherry. Get both and compare! Union Saloon also has about 13 bottled and draft beers, plus a solid wine list, both featuring nice local options.
The Food
The edibles aren't expansive, but are imaginative for a neighborhood joint. They were developed by Magidow and chef Blake King, who was last cooking in Japan. The spiced nuts are a suitable choice for snacking, served in a stemmed goblet and seasoned with bourbon, brown sugar and a zingy creole spice. They go great with a bubbly Moscow Mule made with Rachel's Ginger Beer.
For heartier appetites, Union Saloon has salads and an assortment of open-faced sandwiches. The roasted spring veggie sandwich was lush: creamy burrata cheese over thick toasted bread and topped with fiddlehead ferns, peas and an almond pesto, accompanied by a light vinegar-y slaw. For meat lovers, there's the pork cheeks sandwich with slow braised pork and shaved fennel—during a stint at Salumi, Magidow developed a love of slowly braised meats. The most important tip I can give though is, save room for dessert, as Magidow makes delicious cakes. The German chocolate cake was rich and moist without being heavy.
The Space
The horseshoe-shaped bar is in the middle of the room, in the place of honor, and topped with reddish-brown Sapele wood. It's used often in shipbuilding, which makes sense since all the woodwork here was done by a shipwright. The bar's sides are covered in brown and tan harlequin-patterned leather, and there are roughly 18 bar stools, separated from the rest by a thin bar rail.
That rail means kids are allowed outside of the bar area, where the seat choices include a handful of long wooden booths and smaller wooden tables. The windows are also framed in wood, and there's an unfinished wood ceiling, a smattering of hanging saloon lights, a sprinkling of old-timey frontier art and even a couple racks of deer and elk horns. Together, it all adds up to a Western small town bar feel, but with better food and drinks. It's the kind of bar you'll wish was near your house—and one worth checking out even if it's not. 
Sign up and get Seattle's best events delivered to your inbox every week.