From the Viaduct to Link Light Rail, Seattle Continues to Change
This month's Editor's Note from Rachel Hart
By Rachel Hart March 6, 2019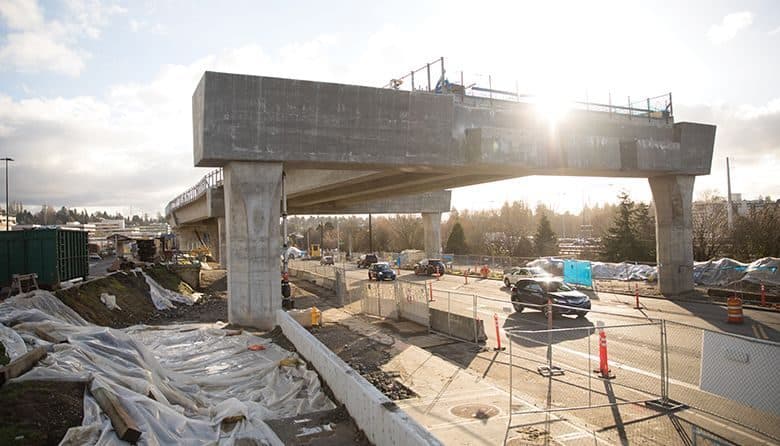 This article appears in print in the March 2019 issue. Click here to subscribe.
As our city begins to undergo one of the most epic physical changes that's likely to occur during most of our lifetimes—the teardown of the Viaduct and the development of a new waterfront downtown—it's only fitting that our annual best neighborhoods issue focuses on a huge city and regional initiative: transportation, specifically light rail.
For the first time, this annual feature—often a celebration of neighborhoods with mostly idyllic single-family homes—focuses primarily on those neighborhoods that are growing or poised to grow because of their proximity to current or future light rail stations. This is also the first time we've featured an urban condo dwelling in the heart of the city on the cover of our neighborhoods issue (that scenic perch is atop the Gridiron development in Pioneer Square).
And though our city was later than many to the subway/light rail party, at least there is finally a plan, and it's having a very real impact on real estate values, traffic patterns, population, density and, of course and perhaps debatably, the character of our neighborhoods. If there is one strip of the city where I don't mind seeing old, vacant, dilapidated homes torn down, it's the stretch of 15th Avenue between 65th and 80th Streets in Ballard. The new apartments that have popped up in place of these homes bring a welcome cleaned-up look to the area. Yet, of course, there is a downside to this newness. I'm writing this from my usual perch at the charming and warm Ballard neighborhood coffee shop Grumpy D's, the place where I usually compose my monthly editor's note and which, you guessed it, is slated for demolition in November. The building housing Grumpy's is scheduled to be replaced with a five-story, mixed-use residential/retail development with 151 efficiency units and apartments; but depsite that density I'm guessing that this replacement will not create nearly the sense of community that Grumpy's has.
As painful as some of these transitions can be, the train is leaving the station, as they say—whether we like it or not—and our neighborhoods package presents areas where the most impact is occurring.
Despite my wistfulness about losing the Viaduct and how much I loved seeing everyone's social media posts of their last drives on the Viaduct (truly, I would have loved to have seen it converted into an urban, walkable park in the style of The High Line in New York), I am also excited about how our new waterfront will be connected to the rest of the city. We've been working with the Friends of Waterfront Seattle for more than a year now to get a good understanding of what's to come, and you can get a sneak peek and see more photos and videos of the project here. This is just the beginning of a new era in our city's history. We'd love to know how you feel about it and how things are changing in your neck of the woods. Join our conversation on Facebook and Twitter.