Walla Walla Brings Wine Month to You
4 ways to (virtually) experience vineyards and wineries this spring
By Walla Walla Valley Wine Alliance April 7, 2020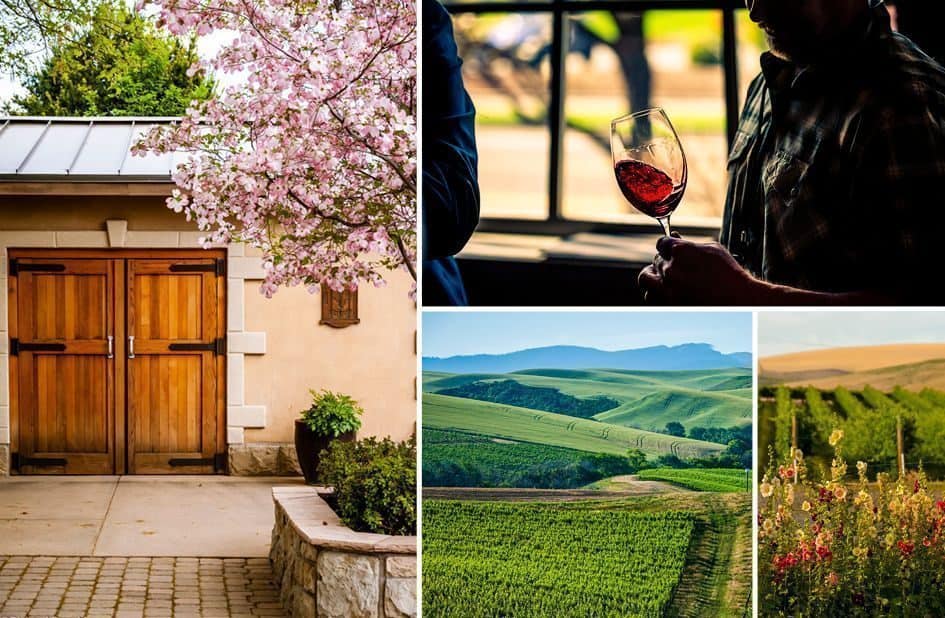 Sponsored by Walla Walla Valley Wine Alliance
Sip a glass of elegant rosé amid the verdant rolling hills and delicate pastel blossoms of Walla Walla Valley – virtually. Since wine-lovers won't be able to experience the return of spring at vineyards and wineries this year, Walla Walla Valley Wine Alliance is bringing the magic of the season to you.
Earlier this year, the Walla Walla Valley Wine Alliance and its member wineries and vineyards declared April to be the first ever Walla Walla Valley Wine Month. Originally designed to showcase the unique American Viticultural Area (AVA, nestled in eastern Washington and Oregon) with a calendar overflowing with special events and activities ­– Walla Walla Valley Wine Month is shifting gears to virtually connect wine lovers with the many small businesses of the Walla Walla Valley Wine community and capture the exciting happenings in the AVA.
Now is the perfect time to open a treasured bottle from your cellar or order the latest releases from your favorite winery, kick up your feet and connect with Walla Walla Valley Wine from the comfort of your home.
Here are four ways to celebrate Walla Walla Valley Wine Month:
Follow #WallaWallaValleyWineMonth for a steady stream of photos and stories highlighting the land, the wine and the people of the Walla Walla Valley. Better yet, tag your at-home experiences and join in the conversation!
Order wine from your favorite Walla Walla Valley winery – and challenge yourself to try a new one! Many wineries are releasing their spring line-ups including elegant rosés and crisp whites. Visit the Walla Walla Valley Online Buying Guide.
Attend a virtual tasting or happy hour event. There is a multitude to choose from, visit the Virtual Tasting & Event Library and tune into the festivities.
Order a Wineries of the Walla Walla Valley wine guide and have it delivered to your doorstep. There's no time like the present to daydream about a future trip to wine country; request your guide.
Cheers to Walla Walla Valley Wine!