Whole Foods' Low, Low Prices Under Amazon Were Too Good To Be True
New study shows Whole Foods isn't getting as cheap as we thought.
By Michael Rietmulder October 5, 2017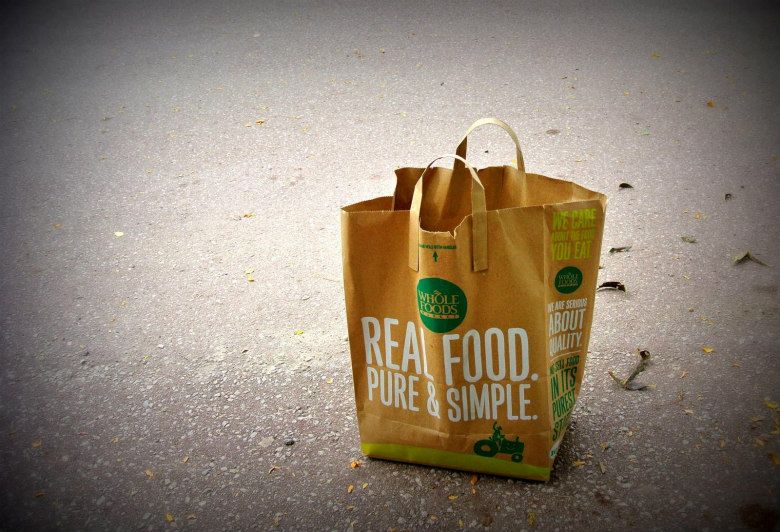 Apparently, it was too good to be true.
Despite fears that it was a small step toward Amazon taking over the planet, fans of organic kale rejoiced when the tech juggernaut acquired Whole Foods for $13.7 billion this summer. The grocer's first move under the Bezos empire was to slash prices on certain foods by up to 43 percent.
Organic bananas were flying off the shelves and the Whole Foods products available on Amazon.com were almost entirely sold out during the first week. But as always when someone's trying to make a buck, there was a catch.
While some items have seen price drops, others have increased since the takeover, based on new data from research firm Gordon Haskett, which tracked post-Amazon prices at a suburban New Jersey store. According to the study, first reported by the Washington Post, overall prices have only dipped by about 1 percent, a modest figure compared those select reductions that grabbed headlines.
Over a five-week period, the firm monitored prices on 110 products. During that timeframe, prices dropped on 17 items and 16 items saw hikes. Meanwhile, 70 percent saw no price change. Retail analysts tell the Post that the game was to lower prices on everyday items (think eggs, milk, fruit) to give the perception that the corporate co-op nicknamed Whole Paycheck was getting less expensive. Since the initial reductions, prices on things like frozen foods, snack items and dairy products have started to rise again.
Regardless of sticker price tomfoolery, West Seattleites still seem stoked about the on-again Whole Foods store slated to open in The Whittaker luxury apartment building on Fauntleroy Way. Just don't throw out those Safeway cards quite yet.
Sign up and get Seattle's best events delivered to your inbox every week.