Why Seattle is the Place to be for Film
Carlos Fernandez and Drew Highlands are in the thick of the city's film scene
By Rob Smith July 14, 2021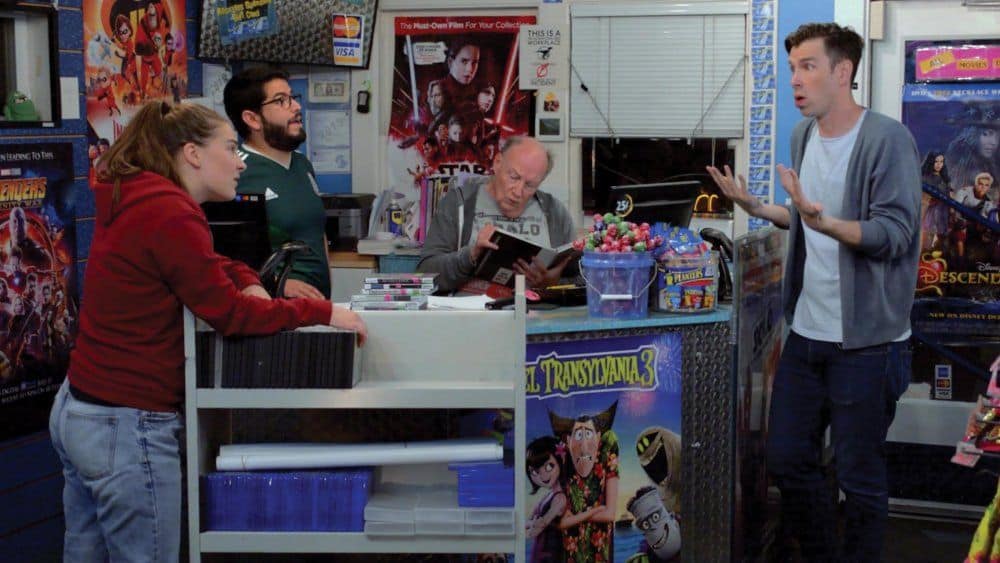 Filming blockbuster movies and popular TV shows in Seattle creates buzz and nationwide exposure. The real strengths of the local film industry, however, are the local, indie, grassroots filmmakers and writers.
"We have storytellers all over the place. We have enthusiasm here," says award-winning actor Tom Skerritt, a Seattle resident who last year created EVRGRN, a streaming service that offers a wide range of films from the Pa-cific Northwest. "It's not the big blockbusters. This is a whole new world right now."
Carlos Fernandez and Drew Highlands are in the thick of it. They created and star in "The Last Video Store on Earth," a "fast-paced comedic web series" that revolves around three millennials and an older video store owner struggling to keep the business alive. Fernandez and Highlands, who actually met while working at the now closed Video Isle in Seattle's Fremont neighborhood, just finished shooting season three. Their company, New Cognitions Productions, employs several local actors, crew members and writers.
"It finally feels like film is coming back," says Fernandez, citing King County Executive Dow Constantine's recent decision to turn a former flour mill into a film studio with two sound stages. "The community is finally starting to come together to make film here in Seattle."
Ultimately, Fernandez and Highlands want to find funding to create a full-fledged pilot of the show, which features episodes that last between three and six minutes. They say the new studio helps create an atmosphere where that could happen.
"There are some incredible people that have already come out of film in Seattle who are investing in this. It just takes filmmakers to invest in the community," says Highlands, who originally moved to Seattle to attend Cornish College of the Arts. "There's an old joke for artists in Seattle that you have to move to L.A. or New York. But Seattle and Washington could flourish as a very amazing film community."
Highlands notes that the video store owner in the series, "Gramps," is played by Jeffrey Steitzer, a noted stage and TV actor who was also the voice of the Multiplayer Announcer in the "Halo" series. The show also stars local actor Jocelyn Maher. The writers are well-known Seattle comics Erin Ingle and Monica Nevi as well as former Seattle comic Bronwyn Isaac.
The pandemic didn't spare the film industry here or anywhere else, but Fernandez and Highlands persevered. The second season release party was held in March 2020, just as the pandemic was taking hold. Viewers won't notice that the entirety of season three was shot virtually.
Highlands and Fernandez haven't yet profited off "The Last Video Store on Earth" but are branching out into commercial work for the time being. Besides making a pilot, they want to create a feature-length film in the next five years and significantly scale their production company into one that's "renowned in this region," Fernandez says. "We want to develop a reputation that really inspires artists."
They're convinced Seattle is the place to do just that.
"The Last Video Store on Earth" is available on YouTube.