From the pool to the campfire, enjoy these warm-weather beverages
By Aimee Rizzo October 19, 2022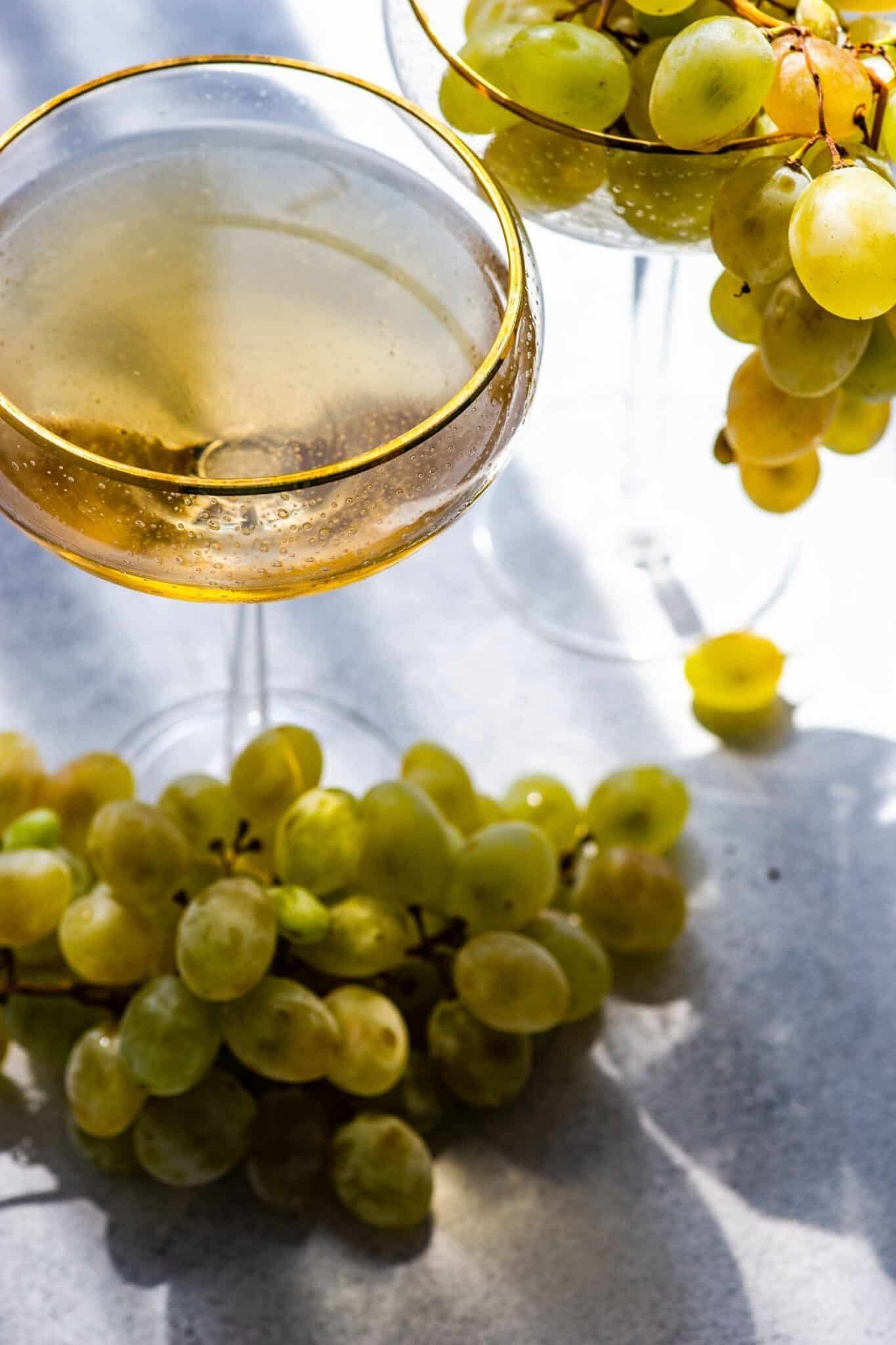 During the precious warmer months in Seattle, let's admit that it's all a little too easy to flick the tab on a tallboy of Elysian Space Dust IPA when the thirst for an adult beverage strikes. It's lazy, but not all of us have the air conditioning — or motivation — to put forth much more effort than that. 
But if you're entertaining, orchestrating a lakeside holiday, or sprinkling some pizzazz on a Tuesday night because as Pacific Northwesterners we get to live in an alternate dimension where the sun sets after 9 p.m., maybe you want to get into the grapes. From zippy natural bubbles to chillable reds, these are my favorite five Washington summer wines. 
We've heard "Rosé all day" ad nauseam at this point. How many dish towels and Hanes Ts need to suffer such screen-printed ridicule before enough is enough? But "Rosé all year"? Now I'm interested. Sure, it's implied that if you're going to have it all day, you might as well guzzle it for 365 of them, and Fiona Mak has made that bubblegum-tinted ambition a definitive lifestyle. 
Enter SMAK Wines, her Walla Walla winery that exclusively produces the pink stuff — and a different varietal for each season at that. Autumn's a Syrah, winter's a Syrah/Grenache blend, spring's a Sangiovese, and sweet, sweet summer is a tart and tangy Pinot Gris. As Mak says, "Rosé drinking is pretty much tied to sunshine, so when the sun is out, it's Rosé time." 
And it's not just the placebo effect playing tricks on you — this one in particular's named "Summer" for a reason. One whiff and you're on a rickety boardwalk pier, with peach gummy rings and frosty cucumber melon snow cones. Like all of SMAK's wines, this one pairs stupendously with spicy food, dumplings and spicy dumplings. 
You might be thinking that reds are too drying and thick for the stickier heat. I'll implore you to give it another shot with the right wine. You'll want something light that improves tremendously with a few hours in the fridge, one that can mess around with a blustery Neapolitan margherita or sizzled backyard hot dogs on brioche just as well as a big bad steak. 
It's a job for Itӓ's 2019 Pinot Noir. Kelsey Albro Itämeri's crimson pinot is easily gulpable, loaded with moments of mixed berry preserves followed by a splash of hibiscus tea, and it's the red that'll rule the summer. Pizza party? Impromptu kabobs on the grill? Wednesday morning at the Chelan Airbnb? Uncork it and be a hero. 
Tim Doyle's Marginalia label trends away from the norms of Washington state wine (a.k.a. bold reds and clean whites — yawn). His 2019 Amber is a wildly exciting skin-contact Marsanne that encapsulates beach bonfires in a fermented liquid. Impressive. I'm into the buttered bread vibes here, grooving with a smoky afterbite, a hint of sandy sea salt and barely-there lemon meringue twist. This funky juice would be ideal on a chillier, break-out-the-Sub-Pop-crewneck kind of night, alongside brothy clams with pancetta, creamy pasta with fennel sausage and wilted greens, or it could even stand up to the heft of a Greek chicken burger on a camping trip. Just be sure to glug it from a non-glass vessel if you're partying in the wilderness.
Popping natural bubbles is an integral ritual of summer — there's something about blasting Kygo jams and cracking open citrusy carbonation that makes heaps more sense when the thermostat climbs as high as our collective dopamine levels. In that case, I'm reaching for Pet Project's 2021 Muscat Ottonel Pet Nat. 
This fizzy number from Foundry Vineyards' Tim Anderson is like gliding down a Slip 'N Slide that launches you (safely) into a breezy field of lychee and freshly cut wildflowers, with a zap of tangerine sherbet and sourdough among the spritzy foam. I can think of nothing better for an al fresco brunch, or to be used as the inaugural bottle at a garden dinner party, enjoyed with many nibbles and anecdotes you'll pretend to find amusing 
Speaking of sparkling wine, another home run is Loop De Loop's experimental Wallflower Project 2020 Pink Patio. Effervescent, acidic and blushed, it should immediately mold your mood into a July state of mind. With a blast of strawberry kiwi Popsicle drips and some crunchy almond that'll hopefully get nuttier with age, this Rosé blend thoroughly deserves to be sipped from mason jars at a pool party in between handfuls of truffled kettle chips whilst floating upon an inflatable flamingo. 
It's specific, and nobody really has a pool in Seattle, but should the opportunity arise, carpe that diem. The payoff is quite high. 
It wouldn't be summer if we weren't opening an extra bottle just for kicks, so here's a bonus favorite — Alton Wines' 2021 Sauvignon Blanc. It has more citrus than the typical grass, but there's still a bit of a vegetal thing going on that reminds you of mowing the lawn and promptly needing a Claritin after inhaling the clippings, but with way more tropical jazz. 
An emphatic squeeze of zesty lime makes this white ideal for fish, Vietnamese food, or an afternoon bobbing around on a boat. Better yet, let's smash all of those ideas together and pack a lemongrass-rubbed cod bánh mì aboard your watercraft. 
Summer is solved.