Your Seattle Restaurant Questions Answered: Best Jamaican Food, Deli Sandwiches and Cheese Tea
Plus: Where to eat before summer leaves us
By Seattle magazine staff September 11, 2019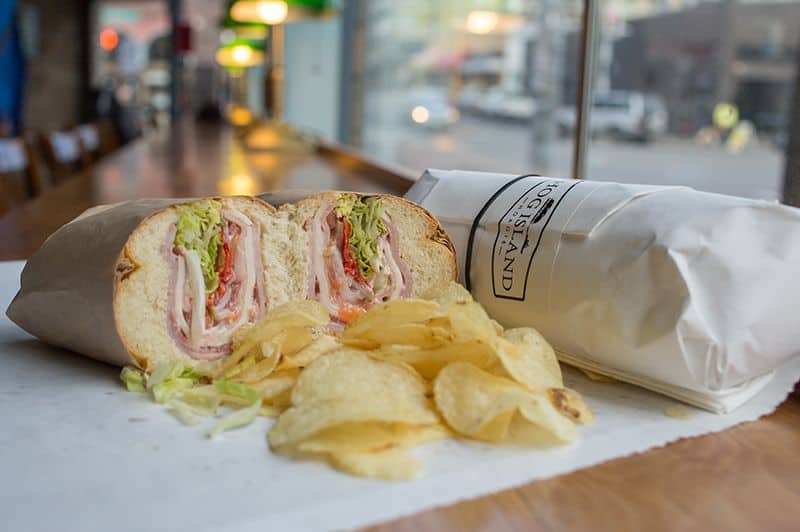 As summer begins to wane, locals are trying to enjoy the last days of patio season. In this week's installment of our Instagram Q&A with editor-in-chief Chelsea Lin, Lin helps you hold on to summer just a little bit longer with suggestions for best outdoor dining, farmers markets and tiki bars.
Have a question for Chelsea? Submit here.
Best affordable crab dinner? 
For affordability, your best bet is to pay for the license and go crabbing—there's nothing more satisfying than catching a bunch and cooking them fresh. You may even have enough to share with your friends. Otherwise, go for food and not ambiance (that's where the cost goes up) at some place like Crawfish King. 
Best pop-ups in Seattle/Eastside area? 
I love the Taiwanese food at Ba Ba Lio, and Midnight Mecca is a longtime favorite as well. I'm really excited about Musang opening—until then, chef Melissa Miranda is still doing pop-ups. And go check out Guerilla Pizza Kitchen for naturally fermented pizza dough from a really great chef. 
Any cronuts in Seattle? 
They're definitely not as fancy as Dominique Ansel's creation, but Doughnut Factory makes something called a crowbar that's like a glazed bar using croissant dough, and it's pretty great. They come with a few different toppings, like Nutella or cinnamon sugar, too.

Best Jamaican food? 
Please forgive me for generalizing this to Caribbean food, but I love both the Jerk Shack in Belltown and Pam's Kitchen in Wallingford. If you want to read my review from when the Jerk Shack first opened, swipe up. 
Best restaurant for a pure European experience with a 16yo?
I know I talk about how much I love Le Pichet regularly, but this is the perfect place—it feels so authentically French, and is completely unpretentious, so I guarantee they're going to treat you and your 16yo well. I hope you have a great meal together! I love a kid that appreciates good food. 
Best acai bowls? 
Check out Kitanda, which is a local chain of Brazilian cafes with great pastries and espresso and acai bowls. There's a location near Green Lake that is particularly adorable, and near the lake for a walk after. 
Best dressy place for dinner under $50? 
If you want to feel like you're somewhere special but not go all-in, remember that the bar at Canlis is walk-in-friendly, and you can get dessert and drinks there and make a lovely date out of it. I know that's not a full dinner… If you're looking for a meal, the tasting menu at Staple & Fancy is $60 and one of the best deals in town. 
What's the best new restaurant to go to in the city? 
What an appropriate time to mention that September is our annual best restaurants issue, and this year, we dedicated the whole thing to new restaurants because there's been so many great ones. Go pick up a copy now!
Best deli sandwiches?
I love Tubs Gourmet Subs up on the north side, though it's completely a no frills kind of neighborhood spot. Tat's Delicatessen is amazing, if you're downtown or around Pioneer Square for lunch. And if you want a traditional hoagie, check out Hog Island Hoagie in Ballard. 
Good Mexican restaurant?
I just came back from California, and Mexican food is always such a disappointment here comparatively… but I like Senor Moose for Mexican breakfast/brunch, Asadero Prime is a really great Mexican-style steakhouse for carne asada tacos and such, and I've had multiple great meals at Fonda la Catrina in Georgetown. 
Outside of Food trucks, any places do good street food? 
That's such a broad category that could imply to a lot of different food. But I'd send you to Nue in Capitol Hill, which specializes in international street food, and I think does a really excellent job. 
Sign up and get Seattle's best events delivered to your inbox every week.