These Colorful Pop-Up Shop Doughnuts Are a Food We Love
Pastry chef Mi Kim's Raised Doughnuts is finding legions of sweet-toothed fans
This article appears in print in the March 2018 issue. Click here to subscribe. Pastry chef Mi Kim has tapped into the pleasure center of our collective psyche with her take on a basic breakfast sweet: the humble doughnut. Although in her hands, these raised rings are anything but humble. Kim launched her Raised Doughnuts  pop-up shop…
This Seattle Chef Makes Award-Winning Burgers
Brian Cartenuto at Queen City Grill in Belltown beat out Iron Chef Morimoto at the Best of the Burger Bash last year, and he's made Monday into Burger Night in Seattle.
Queen City Grill might be best known for its stellar Italian menu, but — shocker! — this Belltown restaurant also makes one of the BEST burgers in the city. Really! And they're just $10 on Mondays, which is officially known as Burger Night. This retro cool restaurant that dates back to the early 1900s changed…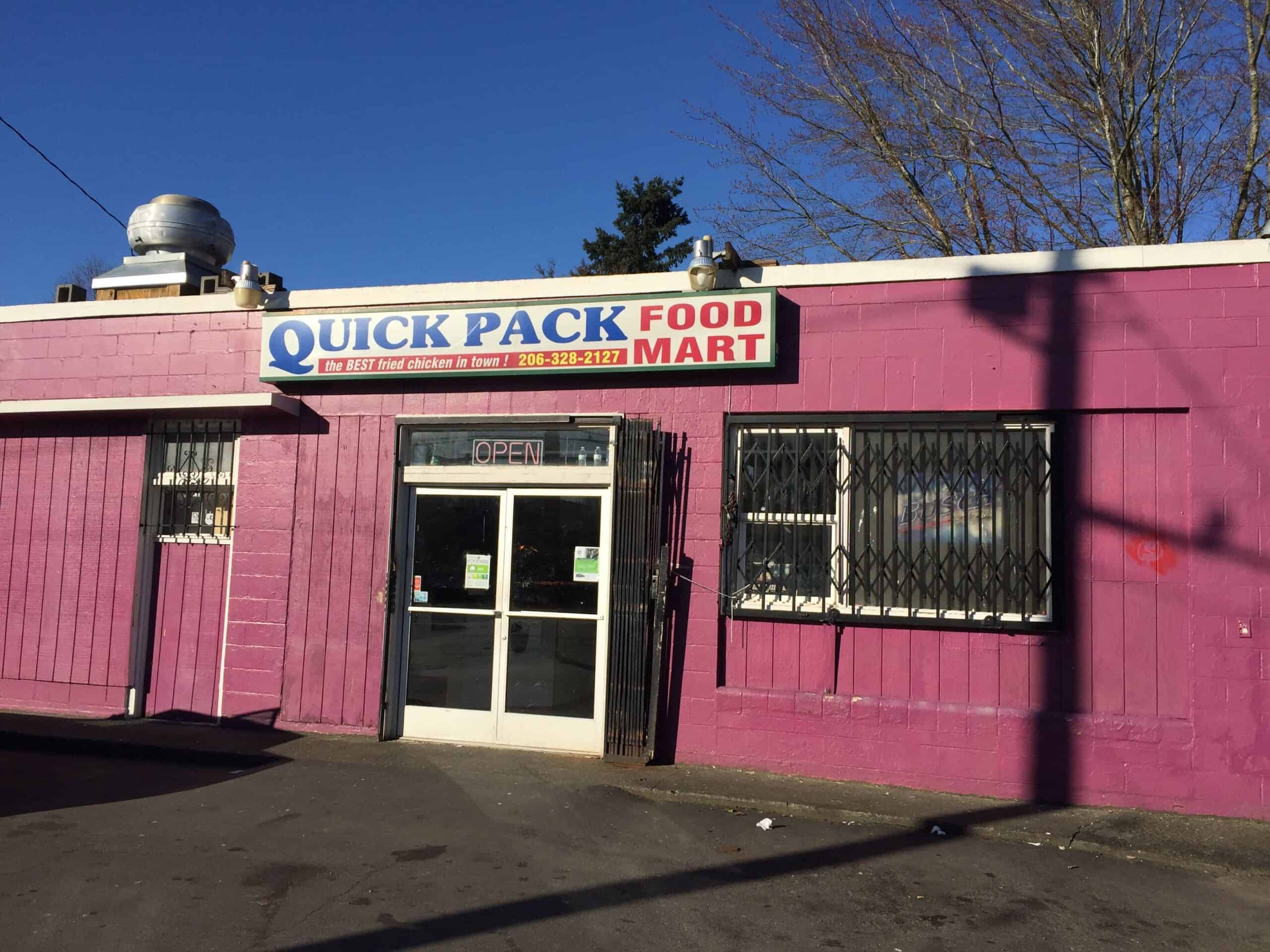 These Seattle Convenience Stores Actually Have Great Fried Chicken
Here's your somewhat definitive guide to fried chicken under heat lamps.
For a long time, eating the hot food at a convenience store was a surefire sign of a problem. But meals sitting under heat lamps have evolved somewhat, and fried chicken is at the top of the food chain. Why? Because it keeps well, has limited expectations, and can be easily made with the finite…
These Colorful Pop-Up Shop Doughnuts Are a Food We Love
Pastry chef Mi Kim's Raised Doughnuts is finding legions of sweet-toothed fans
This article appears in print in the March 2018 issue. Click here to subscribe. Pastry chef Mi Kim has tapped into the pleasure center of our collective psyche with her take on a basic breakfast sweet: the humble doughnut. Although in her hands, these raised rings are anything but humble. Kim launched her Raised Doughnuts  pop-up shop…
Seattle's best events delivered to your inbox