Hitch, a Local Ride Share Service, Is Here for Pets
A gig economy veteran turns her attention to pet transportation
By Beau Iverson February 13, 2019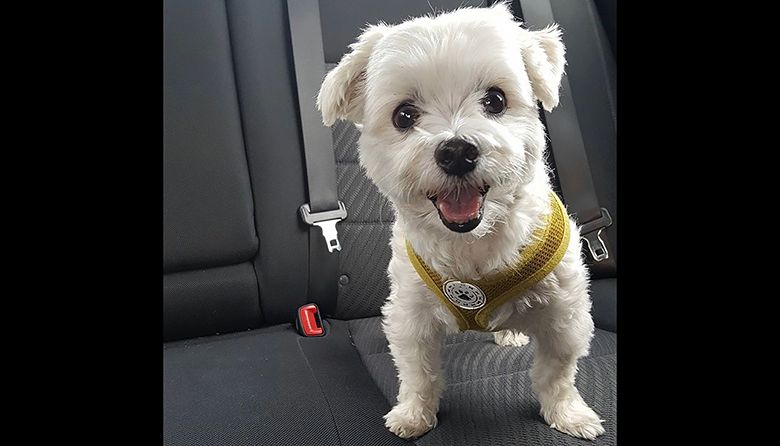 This article appears in print in the February 2019 issue. Click here to subscribe.
Seattle loves its pets. Our streets, parks, buses and breweries are simply crammed with canines. Karis Taylor, a Lyft driver and dog owner herself, decided to bridge her two worlds by offering a service she observed the city needed: rides for pets.
In 2016, Taylor launched Hitch, a ride-share service that—unlike Lyft or Uber, which allow their drivers to refuse riders with pets—caters to animals and allows pet owners to transport their beloved fur babies even when they can't go along on the ride. "People are extremely busy these days and often cancel grooming, vet or day care appointments, as they would generally have to take some time off work to get their pet there," Taylor says, who will pick up and return pets at homes, offices—wherever her services are needed.
Taylor is the sole driver for Hitch, whose rides start at $10. She has yet to develop an app for her services, but says there will be one eventually. For now, rides can be booked easily through either the Hitch website or Instagram. As for the definition of "pet," Taylor says she mainly works with dogs and cats. She advises potential clients to inquire about "tarantulas and other exotic pets."
Sign up and get Seattle's best events delivered to your inbox every week.