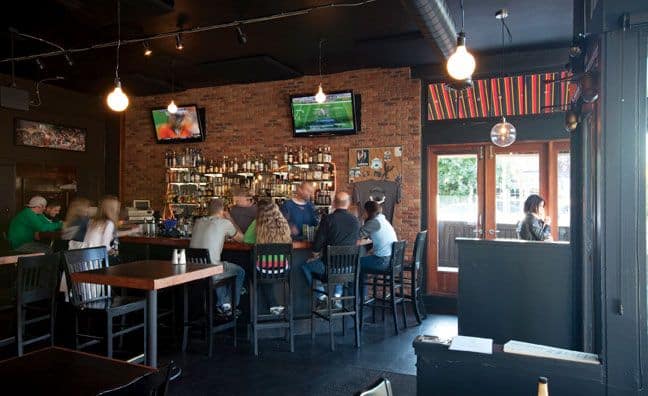 Bandolero Restaurant and Tequila Bar
In the heart of Tangletown, Bandolero specializes in tequila.
In the heart of Tangletown, Bandolero (2253 N 56th St.; 206.633.5828; bandoleroseattle.com) specializes in tequila. Opened in August by former Pour House co-owner Jay Farias, the bar keeps the margaritas flowing for thirsty amigos. THE VIBE: Bandolero is a dimly lit space with a Southwestern feel. Cowboy hats, bronze lizards and miniature clay pots hang…
Sign up and get Seattle's best events delivered to your inbox every week.
A ROOKIE TRIES STAND-UP COMEDY, WITH MIXED RESULTS
As with many Tinder dates, things didn't go quite as I expected. For example, I didn't intend to have multiple guys I'd matched with in the same place, at the same time. Especially when that place was a comedy open mic that was going to be my first and possibly only attempt at stand-up. After…
Have a sudden need for gold bars? Better act fast.
The warehouse retailer known for everything from its popular food court to organic maple syrup and bulk, well, everything, is now in the business of selling gold. That's right. Costco is peddling one-ounce gold bars online. But you have to be a member to buy them. And they're not cheap. Shoppers have two options: One…