Letter to Seattle: Inspiring Imagination
Cornish helped budding artist embrace her creativity
By Liz Tran June 23, 2022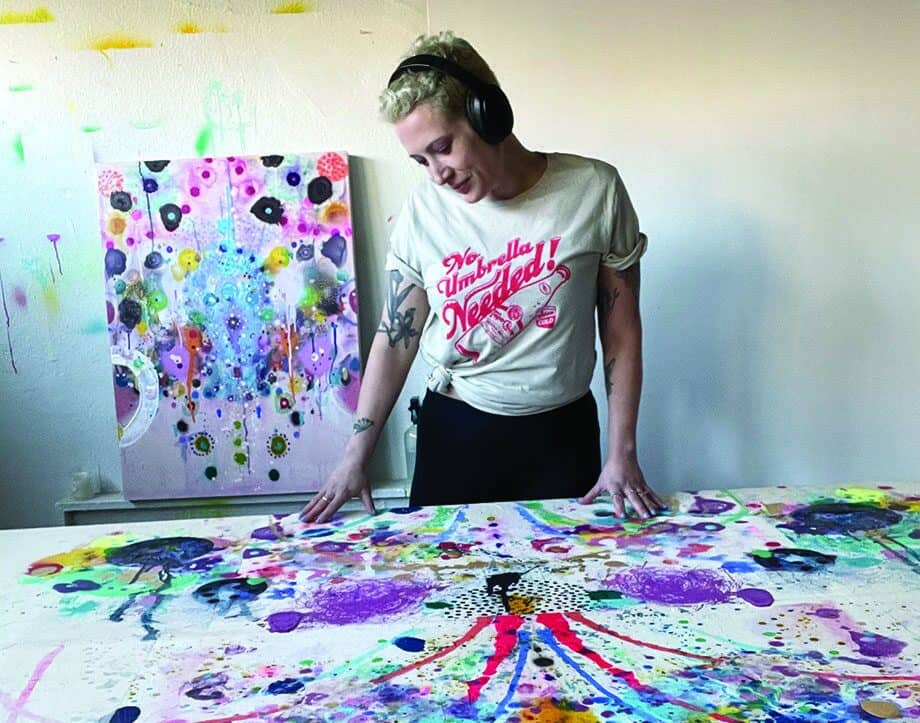 Letter to Seattle is a new feature highlighting the good deeds and positive experiences in our region. This is a letter from Liz Tran, a former student at Cornish College of the Arts, a private art college in Seattle founded in 1914. Tran graduated in 2002 with a B.F.A. in painting and print art. Submissions welcomed at rob@seattlemag.com.
Dear Cornish College of the Arts,
In my formative years, the notion of being an artist was fantastic, yet in my bloodstream. I'm from a fly-fisherman's town, with two rivers running through it. Wood-boat building was my family's business, so a career as a boat builder seemed inevitable. Therefore, it was my entry into the working world. The five years I spent in the boat shop proved more of an education than my local high school.
In a move brought on by teenage impetuousness and wide-eyed romanticism, I abandoned public high school and finished up at community college, where I could no longer deny in myself that I truly wanted to pursue the arts. The idea of attending a well-respected art institution such as Cornish seemed unattainable for several reasons, my income being one of them. I may have been destitute, but my dreams were big and they drove me. I made the decision to apply.
With turbulent nerves, I traveled to the Emerald City for my formal interview. Immediately, the warmth bestowed to me was very palpable. Mary Ann Papanek-Miller, the chair of the Art Department, was generously encouraging. Cornish saw the capacity of the Liz yet to come and made what seemed impossible, possible.
The socially assumed sterility of most venues of higher learning was dissolved by Cornish's spiritual commitment to galvanizing young artists. The necessary torrent of expectations ultimately shaped the velocity of my discipline. We were given access to the tools, the time and the space to create from an authentic place. Experimenting was strongly encouraged.
Decades later, I recall the day art instructor Claudia Hollander-Lucas arrived at class carrying a notebook rich with plant material and natural dye investigations. I now grow plants in my garden for the sole purpose of making art.
From print instructor Kathleen Rabel, I learned that print art encompassed much more than etchings and lithographs. I now use nontraditional forms of print in my work, tapping in to techniques taught at Cornish.
Artistic expression and exploration are crucial to the fabric of Seattle. Cornish provides this in abundance. Because of the beautiful tutelage from Cornish, I have become a part of Seattle's creative community and beyond, with artist residencies around the globe and projects with entities like VH1, the Seattle Art Museum, Chihuly Garden and Glass and Harborview Medical Center. None of this would have happened without Cornish's early support of my career.
I will always belong to Cornish and be infinitely grateful for its love.
Much love,
Liz Tran
Owner, Tran Studios
www.liztran.com
Sign up and get Seattle's best events delivered to your inbox every week.